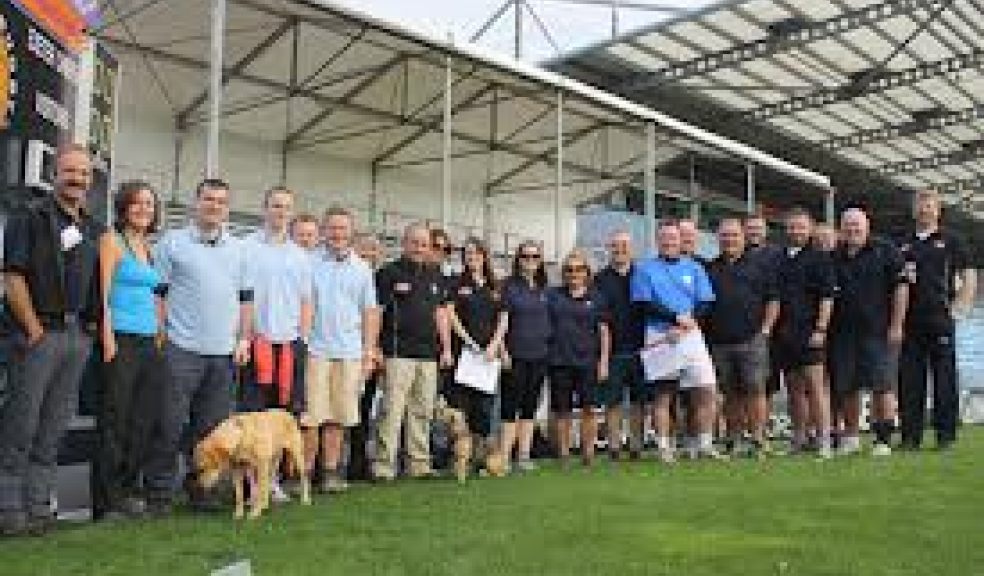 Your City Needs You - Northcott Beaton Insurance Brokers - Pukka Yomp 2013
This year's Northcott Beaton Insurance Brokers  Pukka Yomp will take intrepid 'Yompers' on a circular route around our fair city whilst raising much needed funds for a minimum of 18 local charities currently supported through the Chiefs own Charity 'The Exeter Foundation'. Starting and finishing at Sandy Park, you will cover 10 miles meandering mainly along the river Exe. Upon your return you will be greeted with some much deserved sustenance and some entertainment. The event is open to all who wish to take part and there is a £15 registration fee, included in this will be your 'I Am A  Proud Yomper' T-shirt. Businesses can enter a team, and there is even an easy route for children and mums with buggies around the Exeter Chiefs sacred turf!
                Keiron Northcott, Deputy Chief Executive of Exeter Chiefs, Commercial Director of Northcott Beaton and one of the founding  Trustees  of The Exeter Foundation states "This year's Yomp really is an opportunity for all to get fit(ter), have fun, join in and raise some good valuable sponsorship for local really worthwhile causes through the Chiefs own Charity. Come and join us in the perfect combination of family, friends, rugby and charity – What more could you ask for?"
                The Yomp will take place on Sunday 19th May and you can register by calling Andy on 01392 426046 or via the Northcott Beaton website http://www.northcottbeaton.co.uk/component/content/article/77-pukka-yomp
                If you can't make the walk but would like to support the event, please see the Virgin Money Giving page http://uk.virginmoneygiving.com/team/PukkaYomp2013
See You There!