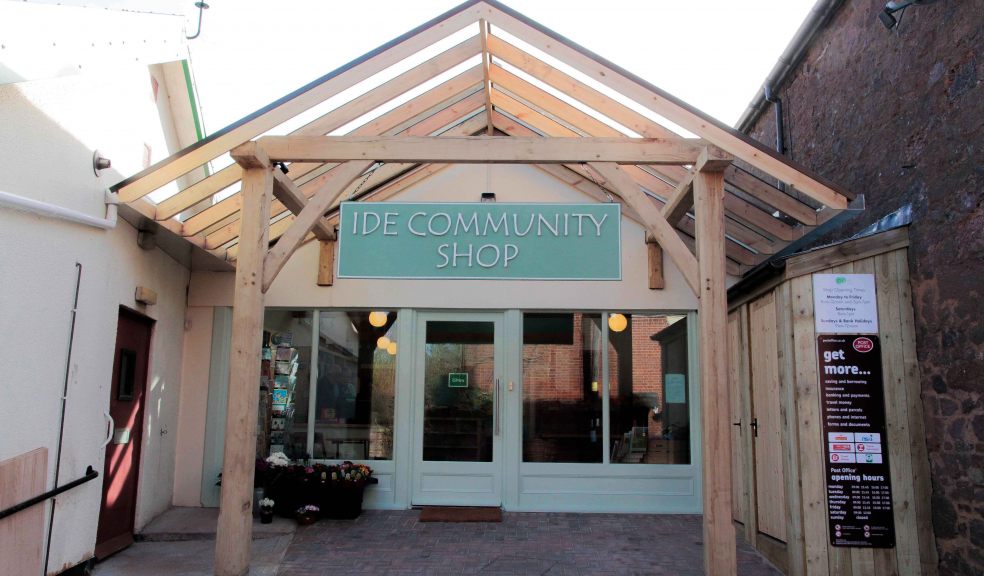 Ide villagers celebrate new Community Shop
Twelve months ago, the villagers of Ide, near Exeter, embarked on the seemingly impossible task of relocating their community shop.
The original shop opened in 2009 on a temporary site within a Portakabin in the village car park. Understandably, the council wanted the car parking spaces back. Eventually, after nearly two years, suitable premises were identified and £175,000 was raised, enabling the premises to be purchased and transformed from an old warehouse into a stylish and spacious new shop and post office.
Local builders and locally sourced timber were used in the construction and all the interior decoration and shop fitting have been carried out by local volunteers - a real community effort. And this on top of the regular 50 volunteers that run the shop.
Ide is a remarkable village. Over half the funding has been raised locally, mainly through a Community Share scheme, which invited local people to invest in the shop. This attracted £70,000 in less than a month. This enabled matched funding to be applied for from Village SOS - Lottery funding (£50K) and other grant funds.
The new shop will be selling similar stock to that which has been so successful in the Portakabin, this includes a wide range of locally sourced products from nearby farms and other suppliers, together with an increasing range of new lines.
The new shop opened its doors for business on Monday 4th February with a Community Launch Event to be held on Saturday 9th February at 11am. We are inviting the whole village and neighbouring villagers, contractors, suppliers, funders and elected representatives to celebrate the successful conclusion of this massive project.
The scale of this achievement is put into context by the fact that Ide is a tiny village with only 550 inhabitants. Yet the way in which people have come together, to support the ambitious goal of securing a permanent and sustainable shop for the village is amazing, one that has evoked enormous pride and an increased sense of community, while delivering a legacy for the future.
Trevor Gardner, Chairman of the Management Committee said: "It has been an amazing year. The way in which the village have pulled together and worked so hard to achieve such a stunning shop, is remarkable."
Ann, a volunteer and customer said: "It is brilliant being part of the shop and seeing the way it has developed. It is much more than a shop, it's the heart of the community."
Follow Ide Community Shop on Twitter @Ide_Shop