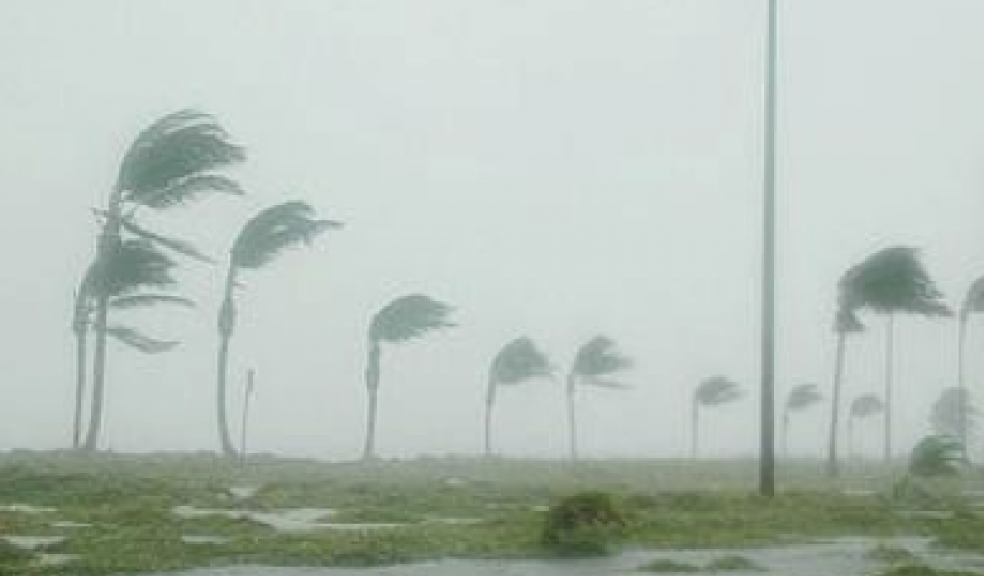 Increasing risk of "Extreme El Niños", research shows.
The risk of extreme versions of the El Niño weather phenomenon will double over the coming decades due to global warming, new research has shown.
The frequency of 'extreme El Niños' could see a twofold increase as the eastern equatorial Pacific Ocean warms faster than the surrounding regions.
The last major events in 1982-3 and 1997-98, when sea surface temperatures exceeding 28°C developed in the normally cold and dry eastern equatorial Pacific, caused a massive reorganisation of global rainfall.
The impact of these events, including extreme floods and droughts, extend to every continent, with the 1997/98 event alone causing between US$35–45 billion in damage, and claiming an estimated 23,000 lives worldwide. 
In the latest collaborative international research, scientists used climate modelling to uncover how global warming will influence the frequency of extreme El Niño in the future.
The team, including UK-based scientists at the Universities of Exeter and Reading, examined 20 climate models that consistently simulate major rainfall reorganisation during extreme El Niño events.
The international team found a doubling of events from the present-day through the next 100 years in response to greenhouse warming – which translates to one event a decade as opposed to one event in 20 years in the present-day climate.
Co-author Professor Mat Collins, from the University of Exeter's College of Mathematics, Engineering and Physical Sciences, said: "This is a highly unexpected consequence of global warming.
"Previously we had thought that El Niño would be unaffected by climate change. Looking at the climate models in this way we have been able to indicate that there will be quite a dramatic rise in the number of extreme El Niño occurrences.
"Tropical rainfall conditions such as those experienced in extreme El Niños have a dramatic influence on the world, through flooding rains, bushfires, and drought. The impact therefore on mankind, such as fishermen in developing nations, or farmers, is substantial.
"This is essentially an 'irreversible' climate change phenomenon, and would take a dramatic reduction in greenhouse emissions over a number of generations to reduce the impact."
"This is an exciting paper," said co-author Professor Eric Guilyardi, of NCAS Climate at the University of Reading.
"The question of how greenhouse warming will change the characteristics of El Niño events has challenged scientists for more than 20 years. This research is the first comprehensive examination of the issue to produce robust and convincing results about extreme El Niños."
The new study, published in the journal Nature Climate Change, was led by scientist Dr Wenju Cai, from the Commonwealth Scientific and Industrial Research Organisation (CSIRO)
Dr Cai said: "Previously, nations in the western Pacific experienced devastating droughts and wild fires, while catastrophic floods occurred in the eastern equatorial region of Ecuador and northern Peru."
"Our research, based on 20 climate models, found a doubling of events from the present-day through the next century in response to greenhouse warming."
In the tropics, atmospheric convection and rainfall develop over maximum ocean temperatures. As the eastern equatorial Pacific warms faster than the surrounding regions under global warming, a smaller ocean temperature anomaly is required to generate rainfall reorganization, compared to the present-day climate. 
"This is why occurrences of extreme El Niños increase, even if variability of ocean temperatures does not," said co-author, Dr Agus Santoso of University of New South Wales.  
"Looking through the lens of such a massive reorganisation of atmospheric convection, extreme El Niño is by definition severe disruption of global weather patterns, affecting marine and terrestrial ecosystems, agriculture, tropical cyclones, drought, bushfires, floods and other extreme weather events worldwide."