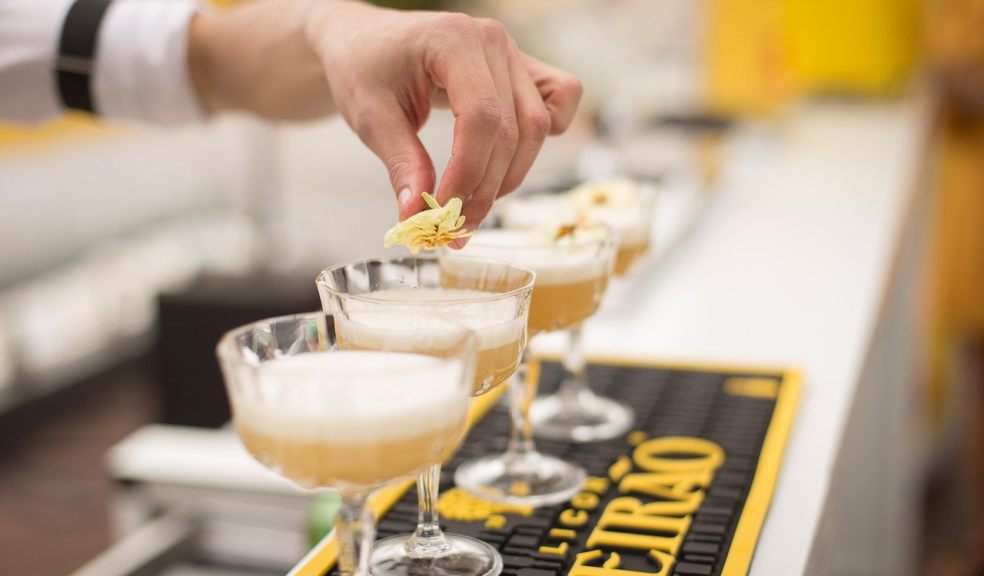 Wedding bartender hire: Checklist
The bar is among the most important spaces of your wedding reception and it plays a crucial role in kick-starting the party and giving guests a nice time. Additionally, hiring a mobile bar is cheaper than if you try to handle serving drinks yourself. That's because a professional bartender hire, like Bar Brothers Events, is more experienced.
We have compiled a handy guide that details all the things you need to know when it comes to mobile bar hire from barbrothersevents.co.uk. We ensure that nothing goes wrong on your most important day. 
GETTING THE BASICS RIGHT
We suggest that before you even start thinking about the right bartender hire, you check these points out.
The mobile bar hire company that you enlist the services must have the requisite alcohol and personal licensing. If not, ask them if they can organize a temporary event notice that allows them to sell alcohol during your wedding. 
Your choice of provider should also be fully insured. The aim is not to use the insurance, it's just in case something goes wrong. 
Another vital thing to check is how much the bar you want to hire is charging. Check also if there are other hidden charges, or even minimum spend requirements. But you shouldn't always pick the cheapest option. Like everything else, you get what you pay for. You don't want to ruin your important day by saving a few bucks. The bar is crucial in getting your party started.
Still on the cost element, make sure you take a keen look at the menu prices of the restaurant to ensure that your guests will be sold food at reasonable prices.
The place that the bar you want to hire is located is also another important consideration that you need to make and if there are any mileage charges. Remember that it may be worth it to pay a little for travel/mileage if you think the bar is the best place for your wedding.
THE DRINKS
The drinks section is the core part of your wedding, and it's one you want to look at most keenly. For starters, make sure the bar's menu has a proper variety of drinks, which includes cocktails and which have become a mainstay of weddings these days. In case the menu doesn't have something you would like included check if the management would be happy to incorporate it for your wedding. 
Pump/Tap For Draught Beer And Cider
Most bars offer this for all wedding celebrations as a standard, but some bars still don't have the facility. It also needs to have taps and be willing to include your favorite beer, cider, or ale.
Does the bar you are considering hiring offer drink packages that suit your wedding breakfast? Some couples think that they can save money by handling the daytime drinks. However, some bars could offer reasonably priced packages that may be more affordable and stress-free than the other option. For example, when you opt for a bar package, you will not hire glasses. 
Does the facility allow you to customize the menu? For example, some bars offer the custom cocktail menu option as a standard. The customization option allows you to even include a specific cider, beer, wine, or lager you would like to see on the menu.
OTHER CONSIDERATIONS
You must check if the bar is spacious enough to accommodate all your guests. Think about where it will be located and also consider its measurements. Also, remember that you will want to include space for people serving drinks and guests that may want to stand near the bar. It is the space where the party will get going and so it's very important to be factored in. Also, it will serve as a place for people not dancing to stand, talk, and laugh with each other.
How much time does the bar need to set up the event? You should give them enough time before the reception. This means that when guests start arriving, it will be a relaxed and seamless experience.
You also need to check if staff are supplied and if so, how many. A good bar should not only provide staff but also adjust the number of bartender hire based on how many guests you have. This ensures that your guests will be properly attended to and don't have to wait for long periods before being served.
Does the bar offer cash and card payment options? Today, most people avoid carrying cash. Also, guests could be disappointed if they are not allowed to pay by card.
Although most people overlook it, waste disposal is a critically important element of your wedding party. It's even more important if you want to hold a DIY wedding because it will mean you are left behind to clear up. Find out if the service you go for cleans all wastes and leave the venue as clean as it was. Additionally, you want a company that recycles wastes to ensure it's disposed of correctly.
Does the package include glasses? If so, what type of glasses do they offer? Nothing is more infuriating than seeing your guests drink wing on a plastic cup. The best bars will include as standard glasses with all their bookings. They can also offer alternatives like vegware compostable cups if necessary, and melamine.
CONCLUSION
In short, when choosing a mobile bar for your wedding, make sure you get one that ticks all the boxes above. Also, they must demonstrate a willingness to go the extra mile to ensure they provide an experience that you and your guests will live to remember for a long time. More importantly, make sure that the bar you hire has everything to get you started.