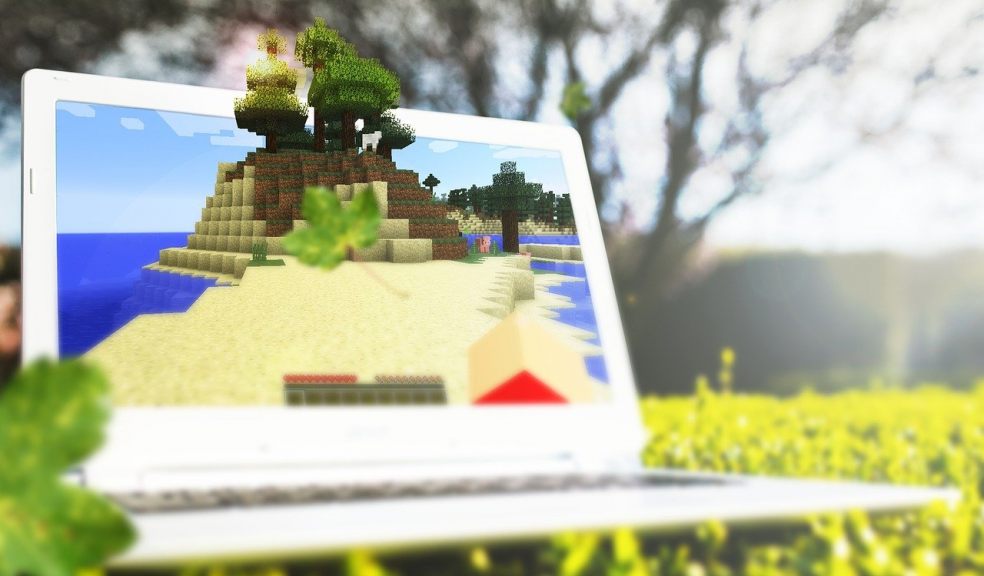 UK Minecraft Server Host helps Families set up their own Minecraft Server to play at Home during COVID-19 Lockdown
Families and children have been stuck at home during the government enforced lockdowns. With home schooling in full effect during school closures, it has been a challenging time for families in the UK to find and do useful activities remotely while they cannot go to museums or do other fun stuff with their friends.
The Minecraft game is very popular among young people and during the lockdown in 2020 it has grown to a community of over 126 million players worldwide.  Gaming has become a very popular lockdown activity as it connects young and old remotely while everyone must adhere to social distancing.
UK Web Hosting Company SeekaHost understands this trend and offers UK based and affordable Minecraft Game Hosting servers which are the best for UK players to join a Minecraft server. Because hosting your own Minecraft game means you can connect with people you want to play in the most secure and reliable way.
How does SeekaHost Minecraft Server Hosting help Families in the UK?
SeekaHost offers a free Minecraft server hosting trial, which is available at demo.seekahost.co for all UK Minecrafters as well as schools and families who need financial support to host a Minecraft game so that the youngsters can play Minecraft with their friends and family (keep in mind you still need to pay for the Minecraft game itself, which can range between $20-$30 per game/version to download).  
SeekaHost UK Minecraft server hosting will give you and your community of players the best and smoothest performance due to speedy loading times and 100% uptime.
SeekaHost's customer support helps families with a 24/7 UK dedicated support team to answer any questions around Minecraft set ups, configurations, parental controls and more immediately.
SeekaHost offers the one-click mod packs installation where players can get started with just one click to play Minecraft using the best mod packs online with friends. On the SeekaHost Minecraft Hosting Blog there is a list of the best Minecraft Mods to enhance the Minecraft gaming performance.
SeekaHost provides tutorials for parents and carers about managing Minecraft's parental controls to ensure that parents have more control over their kids' gaming activities. The creation of an Xbox Live account and gamer tag allows parents to set privacy and multiplayer preferences to their child account so that they stay in control.
More Minecraft tutorials and FAQs are available on the SeekaHost Minecraft Server Hosting website to answer all the questions players may have or to enhance the gaming experience on the SeekaHost Minecraft servers. Compiled by Minecraft experts they will provide useful tips and insights for the best Minecraft gaming solution.
How affordable is the SeekaHost Minecraft Server Hosting for Families in the UK?
After extensive research of the Minecraft server hosting market, the SeekaHost Minecraft team know that they are offering better Minecraft server hosting deals than competitors like Hostinger for example. SeekaHost game server hosting starts at just $2 per month for 12 player slots including a whooping 2GB Ram for the Wooden Sword plan.
All the other Minecraft server hosting providers start charging from $2.50 for even fewer player slots and GB Ram. For big families that love to connect with family members and friends all over the world through Minecraft, SeekaHost game servers can host up to 200 player slots and 24GB Ram with the Netherite Ultimate Package for only $76 per month. See all the plans on the www.seekahost.co/minecraft-hosting/ page and surely you will find one that matches with your budget and requirements.
How does Minecraft help UK Families during Lockdowns?
Minecraft is a great online game that can be played by the whole family or together with family friends to stay in touch while they cannot meet. There are various ways in which playing Minecraft can support families while social distancing measures are in place in Great Britain. The game is also beneficial to connect with friends or family that live far away.
Minecraft connects people through Teamwork & Online Communication
If Minecraft is played in a multiplayer mode, it connects players from anywhere and enables them to have fun remotely. Players can alternate to lead a game, give instructions, make decisions, and support each other. Players must collaborate with each other rather than against each other to win the game. Players can socialize with familiar and even unfamiliar players and interact with them, which equips them with good communication skills and enables them to form or maintain relationships and network. Players will learn how to conduct themselves online, which is also part of digital literacy at school while developing positive netiquette.
Minecraft offers a fun Learning Experience
Playing Minecraft games online with friends or strangers enables players to learn gaming skills such as which keyboard keys to use for instructions, how to set up a world or build something within it etc. Plus, skills like problem solving, coding, creativity and focus are enhanced through Minecraft.
Minecraft transports Players into a Fantasy World
Because Minecraft offers various versions on the server, players can create or choose different worlds or mods and by that create their unique online adventure that offers an escape to the reality of a lockdown. They can fantasize about what they want their Minecraft world to look like and they can plan their goals together, which motivates and gives a mental boost.
Traditional board games are fun, and families should certainly interact in different ways at home. However, while children cannot meet their friends at school or visit each other, online games like Minecraft offer great opportunities to connect, interact and learn with their favourite people. Their mental health can benefit and families can avoid a total meltdown or crisis at home.