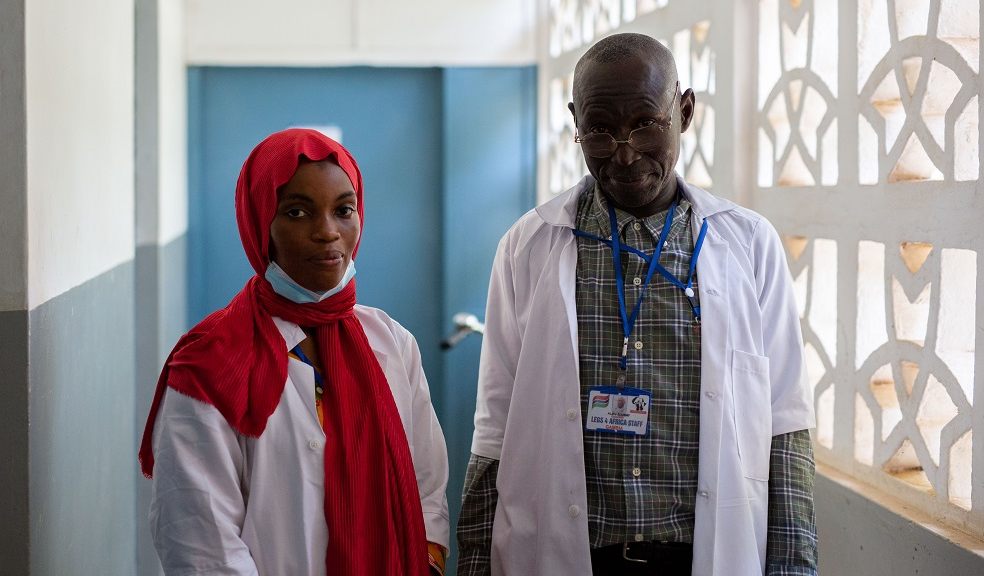 Legs4Africa launches fundraising appeal to provide mental health services for those in sub-Saharan Africa
Bristol-based charity Legs4Africa raises awareness for World Mental Health Day through a worldwide fundraising campaign, Leg Up. This campaign, which launched last month, shines a light on the challenges faced by people with limb loss here in the UK whilst ensuring people with limb differences in The Gambia are able to access vital emotional services to support their needs.
With around 120,000 people in The Gambia suffering from mental illness, and only around 10% of those getting treatment, mental health is a serious problem in this sub-Saharan African country. Unfortunately, with intersectional layers of discrimination regarding disability, for those with limb differences the statistics they face are much worse.
Legs4Africa began by providing practical provision and technology to help people walk again and regain their independence. However, as they grew, the charity realised emotional rehabilitation was just as important as its physical counterpart. A prosthetic can mobilise someone, but it can't prepare them for life after limb loss and the emotional trauma that comes with it.
A main focus for Legs4Africa's biggest ever fundraising campaign, Leg Up, is to improve and expand the mental health services on offer in The Gambia for the next two years. This includes peer counselling programmes and supporting the Gambian Amputees Association (GAA) and their affiliated amputee football team (GAFT).
Evie Dickinson, Fundraising and Communications Manager said:
"Amputation causes depression, anxiety and PTSD, so the overwhelming percentage of people not receiving mental health treatment is a huge concern for us, especially considering the additional marginalisation people with limb differences face."
"At the moment, there are only two trained psychologists, one psychiatric nurse and no specific funding earmarked for mental health services in The Gambia. This is why our emotional support work is so important. We are providing services that people would otherwise not have access to. Services that protect precious brains and change and save lives."
Alieu, peer counsellor in The Gambia, said:
"It's amazing to see the encouragement and change in mood that counselling can bring to amputees and their family, when I speak with them and they see me walking, they realise all is not lost."
By getting involved in this fantastic campaign the public have the chance to be part of something incredible this autumn – raising awareness of mental health, getting thousands of people back on their feet and helping amputees in The Gambia work through the trauma of limb los.
To donate to the Leg Up campaign please visit Leg Up. You can also follow the campaign on Twitter, Instagram and Facebook.