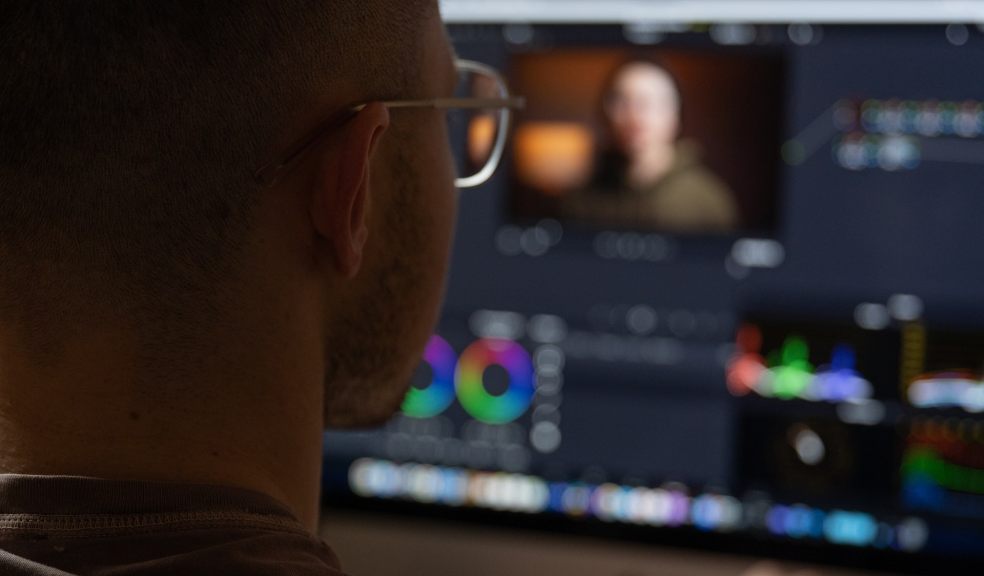 The best editing software to create videos for YouTube
If you want to learn how to get more views on YouTube, you need to find ways to improve your videos' quality. Editing is a key element of every video as it can affect the impact it has on the viewer. Quick editing can translate into a fun and quirky tone, while more serious editing can make your content look professional. No matter your channel's style though, you have to edit your videos.
Even though there are plenty of online video editors that you can use, there are some editing applications that offer you the best services. If you learn how to use them, not only you will get YouTube views, but you will also attract a large audience.
In this article, we have gathered the best video editing software you can download and install on all of your devices. Some of these applications are paid, while others are free. Find the one that suits your needs and start creating compelling videos that get YouTube views.
#1 Adobe Premiere Pro

Adobe Premiere Pro is probably the most well-known and used editing software. The company is very famous for its editing software when it comes to images, videos, and visual effects. Therefore, you can expect top-notch services that will allow you to bring your vision to life. You can download and use Adobe Premiere Pro on your iOS, macOS, and Windows device. The great about this application is that you have a lot of customization options, as well as a variety of effects ready to be applied to your project.
#2 Final Cut Pro
Final Cut Pro is another well-known editing application that you can use to get YouTube views. In fact, this particular tool integrates uploads to all the big platforms, such as Facebook, YouTube, and Vimeo. Another great feature of Final Cut Pro is that it allows you to preview the effects, without applying them to the project. This means that you don't have to wait to find out if an effect is suitable for your content. However, the biggest drawback of this application is that you can only install it on your macOS device.
#3 Wondershare Filmora 9
If you have been searching how to get more views on YouTube, you have surely encountered Wondershare Filmora 9. This application has managed to build a name for its reliable services and its user-friendly interface. In fact, this specific application is an ideal one for beginners as you can immediately start using it. It even has a music and sound library that you can use to enhance your projects. The only drawback of Filmora 9 is that the free version will place a watermark on your video.
#4 Movavi Video Suite
The Movavi Video Suite is another great option if you are a beginner in editing. With this application, you can create videos that actually get YouTube views. The Movavi Video Suite is very affordable, and at this price, you can have various services. For example, you can use the editor to add effects and transitions to your videos. Moreover, you can take advantage of the screen recording tool, and even find some great educational videos to watch.
#5 Pinnacle Studio 24

If you want to learn how to get more views on YouTube on a budget, then Pinnacle Studio 24 is a great option for you. It is a very affordable application that is ideal even for beginners. Therefore, you can purchase it and start using it at once. The basic version allows you to benefit from all the tools you need to export amazing videos for YouTube. If you want to use more advanced tools, you also have the option of upgrading your plan, which will unlock more features. The disadvantage of Pinnacle Studio 24 is that it can only be installed on Windows.
#6 Apple iMovie
One more great tool for macOS and iOS devices is Apple iMovie. This application is simple and intuitive, while it manages to give you enough customization options to make it one of the best ones on the market. On this application, you can find eight themes, ten video filters, and a variety of effects, such as slow-motion and split-screen. An interesting feature of iMovie is the green screen that allows you to change the background in no time.
#7 HitFilm Express
Many influencers are looking at how to get more views on YouTube without spending a fortune. HitFilm Express is a free-to-use piece of editing software that allows you to spend your budget on other things, rather than editing. With this application, you can easily apply readymade templates, trim your video, and adjust its colors. In addition to this, it allows the export to many different file formats so that you can select which one works the best for you. If you want more advanced features, you have the option of purchasing them.
#8 Adobe Premiere Rush
Adobe Premiere Rush is your go-to option for a video editor on your mobile devices, such as your phone or your tablet. In essence, it is a simplified version of Adobe Premiere Pro that we have already explained earlier. With this mobile application, you can adjust the colors of your videos, trim them, and add some effects. Moreover, you can manipulate and edit the sound of the video, which is an amazing feature. This app is an essential one for every online creator that tries to learn how to get more views on YouTube.
#9 Animoto
Animoto is such a simple editor that you can use it without even looking at a tutorial. Its simple interface allows you to drag and drop the elements you need, such as effects and video transitions. Moreover, this application offers you a great variety of templates to choose from, as well as a big library of stock images that you can use to enhance your project. The standard version of Animoto is free, and you can upgrade it for more advanced features.
All of these video editors will help you create content that stands out, and you will manage to get YouTube views. The only thing you need is passion and creativity.