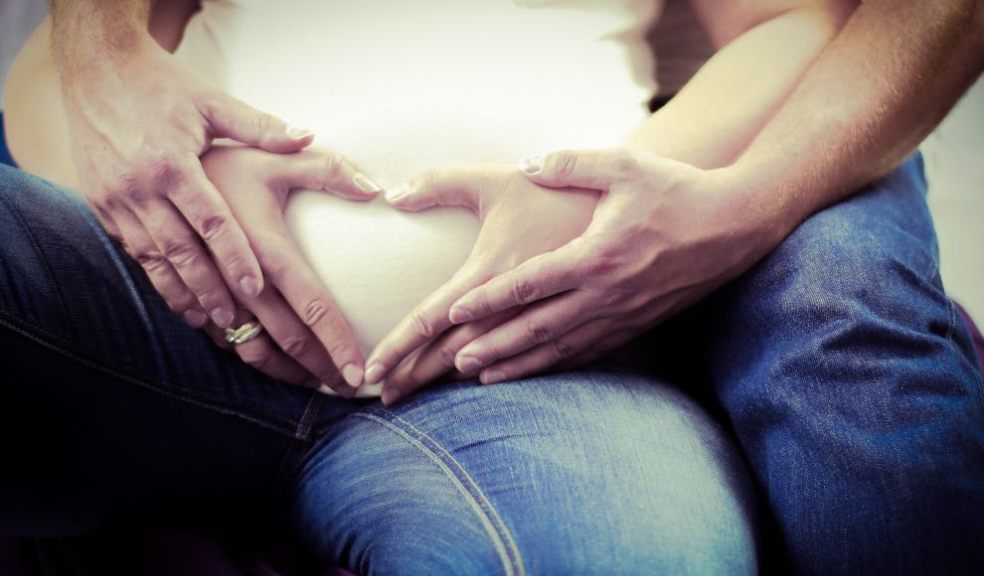 Tips to handle pregnancy in college
If you decide to keep your pregnancy, despite the need to continue studying in college, then you are already a very strong and courageous girl. And you can handle it!
In this article, we will not discuss whether it is right or wrong to terminate a pregnancy in favour of a study, or, on the contrary, make a decision to have the baby even despite the young age, and possibly completely different plans. We'll just give you some tips to help you keep your health and that of your unborn baby without sacrificing college. So let's go.
Keep Silent Until You Are Able to Keep It
Well, this is certainly good news - in the first half of your pregnancy, you can keep your condition a secret. At least no one will be able to see conclusive evidence of your pregnancy until a certain point.
Therefore, we recommend that you do not tell anyone about your condition for as long as possible. Everyone will know about it very soon whether you want it or not. Yes, of course, teachers may become a little more loyal to you, but let it be when your pregnancy is already undeniable. In the meantime, let's be silent.
Unfortunately, people are very fond of discussing personal life, problems, and decisions made by others. You don't want the whole college to discuss you and your life, make guesses, and assumptions, do you? You will only be nervous because of this once again. Therefore, try to behave as if nothing had happened while it is still possible.
Be Trickier Than Your Toxicosis
Yes, for some time, your body will still remain as slender as before pregnancy. However, this condition has another insidious companion, and this is toxicosis. Unfortunately, most girls are forced to endure the presence of nausea and dizziness during the first three months of pregnancy at least. Nevertheless, there are ways to handle this.
All the treachery of toxicosis is that the most severe attacks occur in the morning. Yes, exactly when you should be at the lecture. Without a doubt, it will be suspicious if you are forced to quickly run out of class every day. Therefore, you need to overcome toxicosis before it overcomes you.
The following methods can help greatly:
Carry cool water with a few tablespoons of lemon juice and a spoonful of honey.
A slice of lemon quickly laid under the tongue can help to cope with toxicosis effectively, or at least prevent an attack of vomiting at the most unexpected moment.
Always carry small snacks of fruit, yogurt, a lean piece of meat, or a slice of bread with you.
Believe, from now on, you can eat only in those moments when you don't feel sick, and not when you want it yourself.
Talk to a Psychologist
Yes, we advised you not to tell anyone about your condition, but if you are tormented by fears and doubts, it is necessary to work through these points. Otherwise, they will spoil your life and negatively affect your studies all the next months of pregnancy.
Contact your school psychologist. Perhaps this is the only person in the whole college who will not make your pregnancy public, a few minutes after talking with you. In addition, this is the only person who can help you really cope with doubts and fears, or at least give good recommendations to whom to turn in your situation.
Feel Free to Ask for Help
Yes, you have made a serious decision, and now you need to cope with two equally important tasks at the same time. You need to prevent your grades from getting worse, but at the same time, you no longer have the right to risk your health due to overwork in college.
Therefore, be a little more loyal to yourself. When you feel that you are running out of energy to complete your homework, just outsource some of the tasks. For example, you can go to companies like CustomWritings and get ready-made homework for a symbolic amount of money. In your position, your rest and peace are definitely more expensive.
Conclusion
Even if your pregnancy coincided with the period of study in college, this does not make this situation hopeless. Stay true to your decision and take care of yourself. Even if at some point you have to sacrifice some things, for example, parties with friends all night long, believe, you will get more than you lose.