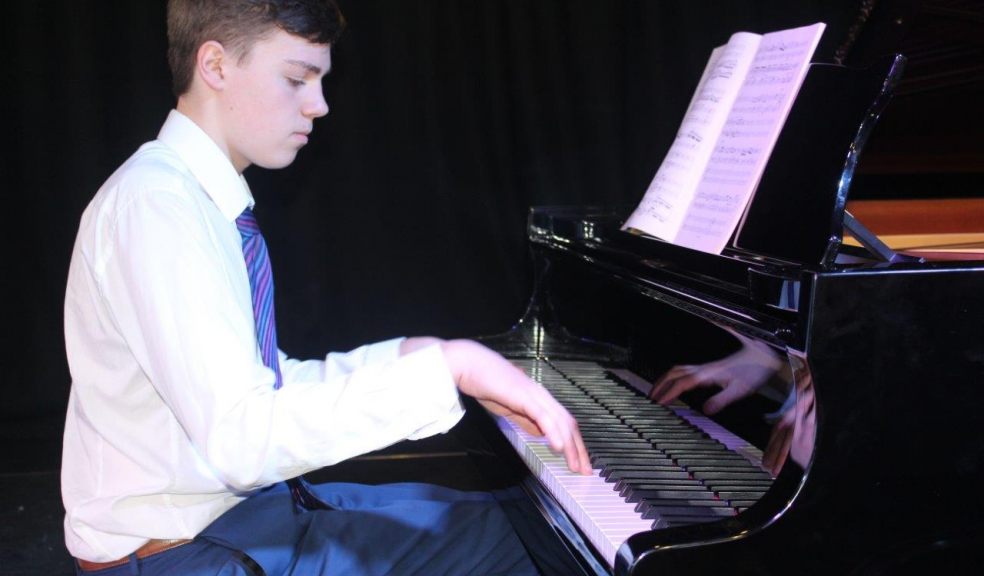 New Steinway grand piano for Exeter School - on loan for musicians in and out of school
Exeter School is delighted to be in receipt of a Steinway piano. The beautiful model B piano is on loan to Exeter School for use by the school and local community.
Director of Music Peter Tamblyn said the piano was like the Rolls Royce of pianos and he was very grateful for the opportunity to hire such an instrument.
"This concert-hall standard grand piano is often called 'the perfect piano' and is a wonderfully balanced and versatile instrument," he said.
"Already our pupils are having lessons and performing on the Steinway and we intend for it to be available for children both at Exeter School and from the local community to use in public exams six times a year.
"It is also our intention for the piano to be made available for lessons to local school children after school and at weekends."
Exam boards ABRSM and Trinity have both expressed an interest in using the piano for their post Grade VIII 'Diploma' examinations, which would help local musicians avoid excessive travel to venues such as London.
Exeter School's Music Department was restructured in 2013 and now has a 230-seat Music Hall, with two grand pianos on the new stage and a highly effective solution to tune the acoustic in the room, as well as solar powered ventilation units for use during orchestral, choral society and big band rehearsals.
The re-structured department office space is light and airy, and the original 12 practice/teaching rooms for the 500 music lessons delivered each week have been enhanced by an additional six teaching rooms plus a large and spacious store room at the rear of the building.  There is a welcoming reception foyer, as well as toilet and kitchenette facilities and good parking. 
Enquiries about using this lovely, city centre, facility can be directed to music@exeterschool.org.uk