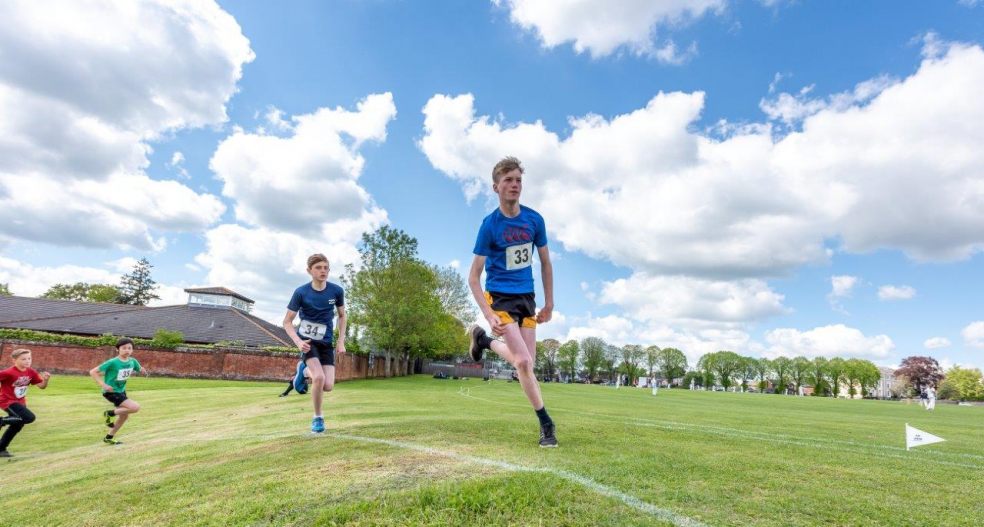 Exeter School hosts British Shooting Target Sprint for third year
Exeter School hosted the South West Championships for the third year running with an excellent turn out, welcoming athletes from all over the country.

Callum Fricker, who travelled down from Manchester, took the Junior Men's category in style, with local athlete Jonathan Williams from North Devon taking silver. 

Many athletes qualified for the National Series Final having only very recently taken up Target Sprint. This included two mums Lucy Woolley and Donna Throgmorton, who were inspired by their children Seth and Erin to give it a go. They both had a fun and very successful competition, as they returned home with a gold, silver and National Series Final qualification places!

Exeter School pupil Tom Gray was crowned the South West Youth Men Champion and secured his place at the National Series Final as did Lily Howe who took gold in the Junior Women class. Fellow pupil Chiyuan Sun took silver having tried Target Sprint for the first time in an Exeter School PE lesson.

Royal Air Force Air Cadets, 2443 (Okehampton) Squadron were represented by Frankie Scullion, Jack Kaczanow and Alex Armstrong who all took on Target Sprint for the first time. Alex put in a strong performance to win silver in the Junior Men's category and is one to watch in the future. 

Event organiser Georgina "Gorgs" Geikie, who represented Great Britain in the 2012 Summer Olympic Games, said: "A huge thank you to the whole team at Exeter School, for hosting a fabulous South West Target Sprint Championships in their beautiful grounds. 

"The sun shone on many brilliant performances and it's great to see Exeter School leading the way in the new sport of target sprint in the region. 

"It's wonderful to see such a wide variety of sports, activities and opportunities available to their students; there really is something for everyone."