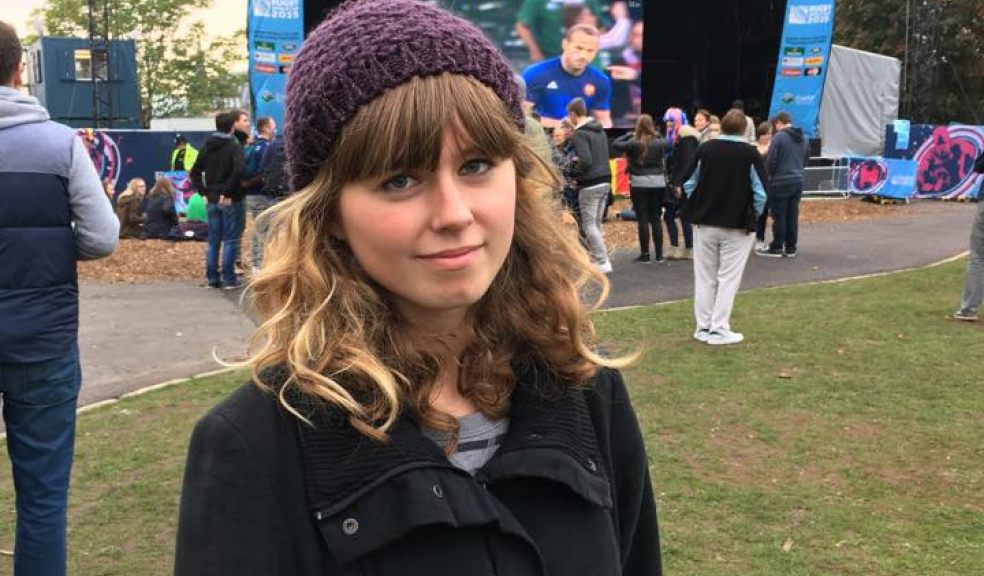 Although the Rugby World Cup won't always be on, and it won't always be hosted in England, meaning there won't always be an Exeter fan zone, watching a game from the fan zone was a great way to start getting involved in the city.
I chose to head down for the Ireland Vs France game – primarily because my boyfriend is from Belfast and he was dying to go, but also because it was set to be a good game. More importantly, the weather was perfect. One of those crisp autumn days that's cold enough to feel a hint of Christmas but it was still comfortable.
Now, I'm not going to claim to know loads about rugby because quite frankly I know very little. I know the basic rules of the game, which teams are known to be amazing and which teams are struggling, and I know England is out of the world cup. But at the fan zone, it didn't really matter how much anyone knew about rugby.
There was loads of food stands and entertainment which gave it a lively atmosphere yet nothing got out of hand. All of the staff were very friendly and seemed genuinely happy to be there (even the litter-pickers), they were truly an asset to the whole event – I could not credit them more.
I'm sure most of you reading this either a) know the score of the Ireland Vs France game because you watched it or b) don't care what the score was, so I'm going to go ahead a talk a little about the match. The first half was tense, with France equalising every time Ireland scored a penalty. However, in the second half Ireland played a lot stronger despite some pretty major injuries and ended up winning 24 – 9.
Sometimes in Exeter I've noticed that there can be a divide between the locals and the students. Yet this really was not the case at the fan zone. Anyone and everyone, rugby fanatics and those who just wanted to watch a game, joined together and had a great afternoon.
So, if you're lucky enough to be in Exeter when the fan zone is up and running, be it this year's Rugby World Cup or otherwise, make the most of it.