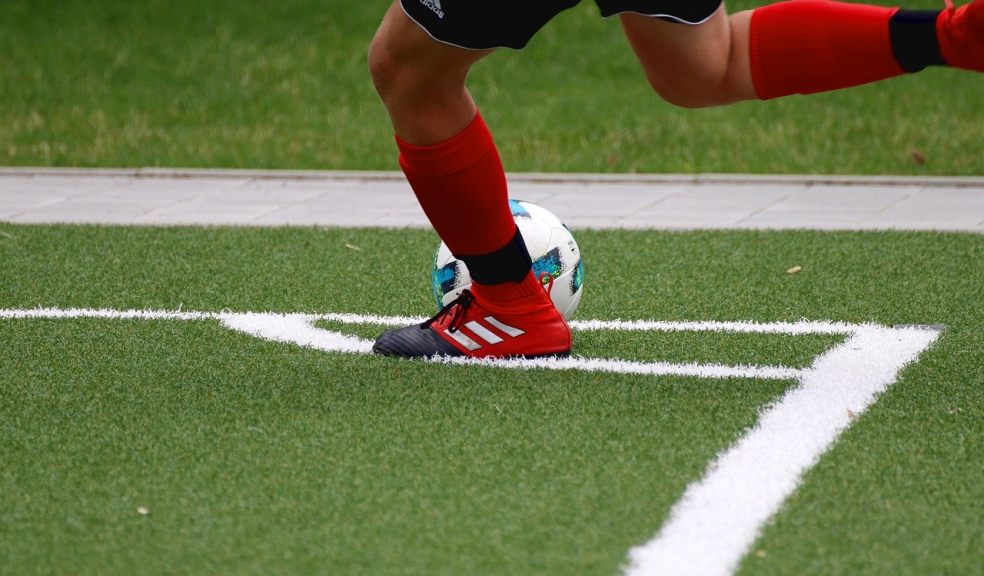 Will Exeter City achieve promotion to Football League One?
If you're new to Exeter City FC, then let us tell you that life in League Two isn't the worst, but it could much definitely be better. The Grecians, the nickname for the club, are chasing promotion, but are outside of the two spots for automatic promotion, which means the fight is on. City have been involved in several playoff battles in the past, but often they've had an unhappy ending. Below is a look at some of the history of the club and how things are going in League Two, plus the all-important questions of whether they'll reach League One and what they have to do to get there.
Tales of playoff sorrow
To get into the Championship could be to break something of a curse for the club. Exeter have been flitting between League One and Two for some years now. The club are no stranger to playoff drama at Wembley.
The season 2007/09 saw Exeter achieve promotion through the playoffs to League Two. Things got even better the following season when, again by way of playoffs, they made their entry into League One. But despite looking promising, the team would then slide back down to League Two and endure more playoff heartache. Always so close but yet so far. This could be the season all that hurt comes to an end.
Life in League Two
Life in the league has been relatively enjoyable overall. The team have shown respectable consistency away, but the manager would surely like more of their away results to be wins rather than draws. Meanwhile, Exeter have looked strong at home. Visitors to the club's ground, St James's Park, should feel fearful.
All of that being said, however… City have taken a few on-pitch beatings in December. Losses at home 0-1 to Tranmere Rovers and 1-2 to Northampton Town will have put a dent in the team's confidence as the countdown to Christmas nears. A 2-1 loss at Cambridge United in the Emirates FA Cup won't have done anything to soothe league competition jitters either.
Tough times against Tranmere Rovers
The Merseysiders looked threatening early on and took the lead in 17 minutes. Keeper Cameron Dawson had already denied Josh Hawkes at the 15 minute mark, but Tranmere continued to come on strong and two minutes later were in front. Striker Matt Jay failed to equalise at the 30 minute point.
It was a miss he'd regret as Tranmere came out swinging even harder after half time while defending stubbornly at their own end. Hawkes almost put the game past City but for Dawson who denied him yet again. City may feel slightly aggrieved as there had been a couple of penalty shouts that didn't go their way, but ultimately, they'll have wanted to play better instead of relying on favourable calls from the ref.
Northampton Town
Exeter City locked horns with Northampton Town in a real war of attrition. Both sides were relentless, but it would be the latter who emerged victorious, which they did against the run of play.
Jack Sowerby had put Northampton ahead after 30 minutes, but early in the second Padraig Amond cancelled out that effort. Not long after, Matt Jay almost completed the turnaround, but Northampton keeper Liam Roberts was having none of it. City kept attacking and seeing themselves denied. Heartbreakingly, a faint touch from Mitch Pinnock off a free kick would be enough to put Northampton ahead and keep it that way, leaving Exeter wondering where it all went wrong that game.
Can City achieve promotion?
Right now, City are definitely in with a shout. Automatic promotion would be fabulous, but Northampton and Forest Green are standing in the way of that particular dream. So it's looking like City will join Port Vale, Sutton United and Newport County in a fight for that third spot.
Once in League One, the team will receive frosty receptions from Rotherham, Wigan, Sunderland and Wycobme, who are all duking it out at the top of the table. You might fancy a bet on whether Exeter will be able to hold their own if they were to ascend into League One.
How can they improve?
Strange as it may sound, selling players has been voiced by the manager as a way to keep things moving at the club. Although the club prides itself on its academy, it also knows players will soon head for the door and the work of the manager will begin again to rebuild a competitive side. The coach feels this is important, however, not just for the financial survival of the club, but also to keep improving the club.
Bringing in experienced players could help. Exeter works out of its skin to produce fresh talent and has developed some marvelous players. Although selling players feels like part of the answer, the club has grown slightly complacent in so far as that it seems to be relying on this. Players who have experience of promotion from League Two and are hungry to keep climbing the leagues could help the team to focus more firmly on the promotion dream and drive City towards achieving it.
What is true is that life might not have been pleasant for the clubs as players try to concentrate on the pitch amid rumours swirling around Matt Jay. As the January transfer window approaches, there has been talk of Jay leaving the Grecians for pastures new. The striker, however, has talked about staying with the club and focusing on helping them to achieve promotion.
Exeter City have been in League Two for some years now. Fans will be feeling it's high time the team lifted themselves out of it and started getting out in the sunshine of League One action. The time for playoff woes must come to an end. The next time City sees Wembley, fans would hope it's in some sort of cup final, rather than a playoff one.