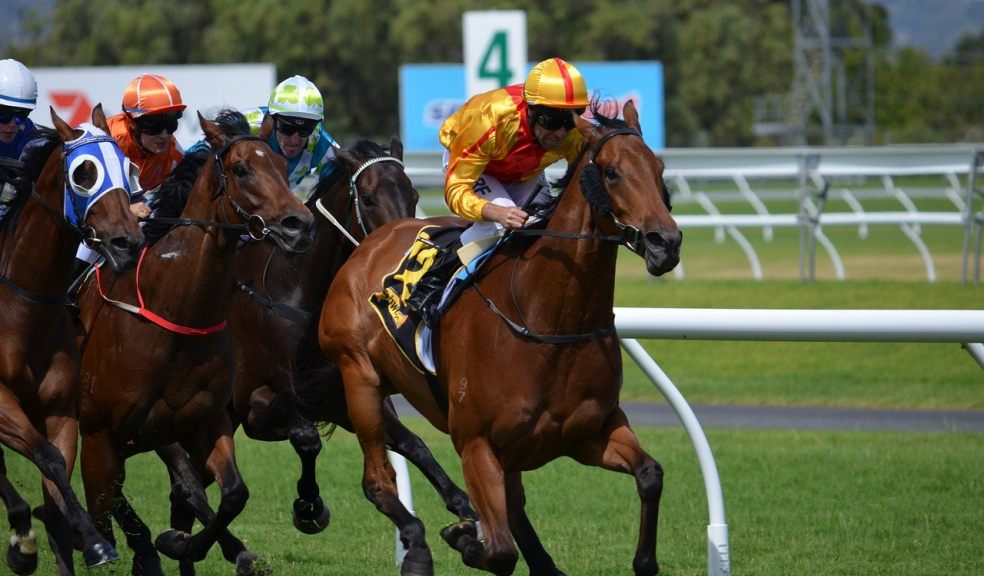 A Whistle-Stop Tour of 'the Ones to Watch' at the 2021 Grand National
Anyone would be hard pushed to think of a more infamous four and a half mile stretch than that of the Aintree steeplechase. For more than one hundred and eighty years, this particular racecourse has seen countless highpoints for racers who have gone on to make history – and, of course, the immense crowds of punters who turn their sites on those thirty fences each year.
From forty runners, the onus of choosing one winner from the line-up is on all of us. With teasers and early glimmers of insight trickling in over the preceding weeks – most recently, the five day declaration stage, which left 68 entries standing as we entered into the final week before the steeplechase itself – bookies have been working double time to ensure that their grand national betting odds are primed and ready to draw in the unprecedented numbers of bettors looking to come out on top this year.
Of course, try as we might, very few of us are born with an innate sixth sense that enables us to consistently back the right horse. So, with that in mind, and with the countdown to the 2021 Grand National steeplechase officially nearing its end, we have put together a whistle-stop tour of the ones to watch – and, of course, the latest odds – for you to keep on-side over the next few days.
Read more below.
First off, Where and When is the Grand National Taking Place?
As is tradition – and has been for coming up to two centuries – the Grand National will be taking place at Aintree Racecourse. For the guesstimated 500 million viewers anticipated to view the race from home, however, the 2021 Grand National will be taking place on ITV1 between Thursday 8th and Saturday 10th.
The steeplechase is currently billed to begin just after five, on Saturday.
A Few Things to Consider
There are a few interesting factors to consider this year.
For one thing, while his return has been hotly anticipated since 2019, Tiger Roll's unfortunate withdrawal from the 2021 race earlier this year has left many spectators disappointed. Following what was described as an "unfair weight burden", many were disappointed to learn that this two-time winner (consecutively back in 2018 and 2019, putting him in a league with Red Rum) would not be making an encore this year.
As a result, the long list features no runners who can boast any previous Grand National wins, meaning that, whatever happens over the course of the next few days, we can feel confident that at least one runner will make history.
As always, however, we can look to significant performances at other races in order to glean plenty of insight into the best names in the line-up this April.
Cloth Cap
The 2021 Grand National favourite, Cloth Cap, has now got a couple of major wins under his belt following his win of the Ladbrokes Trophy at Newbury, and the Premier Chase at Kelso. What's more, this horse is supported by the fact that both his trainer, the infamous Jonjo O'Neill, and his owner Trevor Hemmings have both seen Grand National wins in the past. What's more, Hemmings significantly downsized his line-up, meaning that Cloth Cap is one of a small few to make the cut and remain with him.
What's more, his expected Jockey, Tom Scudamore, ran his first Grand National around two decades ago, ensuring that this entrant stands a high chance of rewarding his many backers. 
Current Odds: 4-1
Burrows Saint
Few names have earnt such high regard within the racing community as trainer Willie Mullins, and his high-stamina runner Burrows Saint has already proven himself a strong contender following a pivotal win at the Irish Grand National back in 2019.
Of course, Aintree will pose a bigger challenge to Burrows Saint, as it is more than a mile longer than Fairyhouse in Ireland. Still, this runner is already seeing a great deal of confidence from backers, and we can no doubt expect big things following his seminal win in Ireland in 2019.
Current Odds: 10-1
Kimberlite Candy
While Kimberlite Candy is not falling in at the top of bookies' lists, his past performances at the Becher Chase, and the Classic Chase at Warwick give him some good grounding from which to perform well this April.
Unlike Burrows Saint, however, Kimberlite Candy offered a poor show at Fairyhouse back in 2019 – a fact which is deterring some punters, and pushing his odds up a little higher than our frontrunners.
Odds 14-1
Minella Times
While he may not be able to boast the same level of faith bookies are investing into, say, Cloth Cap this year, Minella Times could well be the slow burner many of us have suspected him to be – and 2021 may just be the year for him to pull into the fore and steal a strong placing.
Neither his trainer, Henry de Bromhead, nor his expected jockey, Rachel Blackmore, have ever seen any great placements on this steeplechase – though Blackmore did place highly in Cheltenham earlier this year, and is anticipated to perform even better in Ireland throughout this current season.
Magic of Light
With odds sitting at 20-1, Magic of Light may not be at the top of everyone's list for a big win this year. She does, however, stand out by virtue of the fact that, should she win, she will be the first mare to cross the line first at a Grand National for seventy years.
What's more, we have already seen her pull in a close second to Tiger Roll at the 2019 steeplechase, giving her a strong starting point from which to draw the attention of punters this year.
Since then, however, she has only garnered a few small victories – but, with Robbie Power anticipated to be her jockey for the race, there's a good chance she could make
Current Odds: 20-1
This is, of course, just a small part of the wider picture we can anticipate from Aintree this week. Until then, watch this space, and expect to see plenty more twists and turns from this long-anticipated race this April.