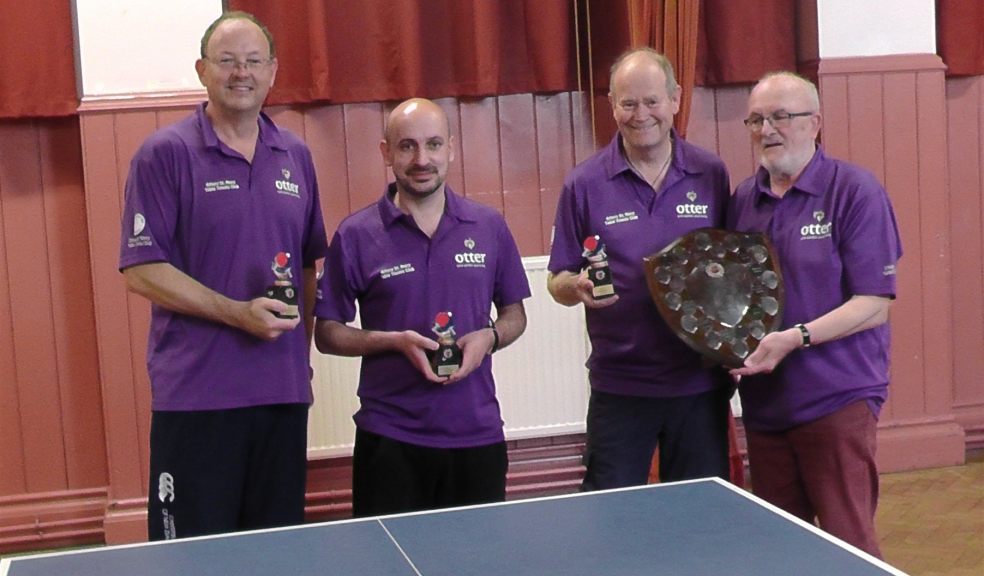 Promotion for Ottery Table Tennis Club
Ottery St Mary Table Tennis Club B Team has been promoted to the First Division of the Exeter & District Table Tennis league. 
League Chairman Bob  Carlyon presented the trophy to the team, Chris Jones (Captain), Guillaume Gaston and Jeremy Broad at club venue, The Institute in Yonder Street.
The club, which meets on Tuesdays at Colin Tooze, sports striking club t-shirts sponsored by Otter Garden Centres. Manager, John Giblin said: "We are delighted that the team achieved promotion this season, and we look forward to hearing how they do in the First Division.
"We hope that the Otter logo on the shirts continues to bring them good luck!"
The table tennis club has expanded over the past two years and now comprises five teams and 20 league players. New players are always welcome and can find out more by visiting their website.