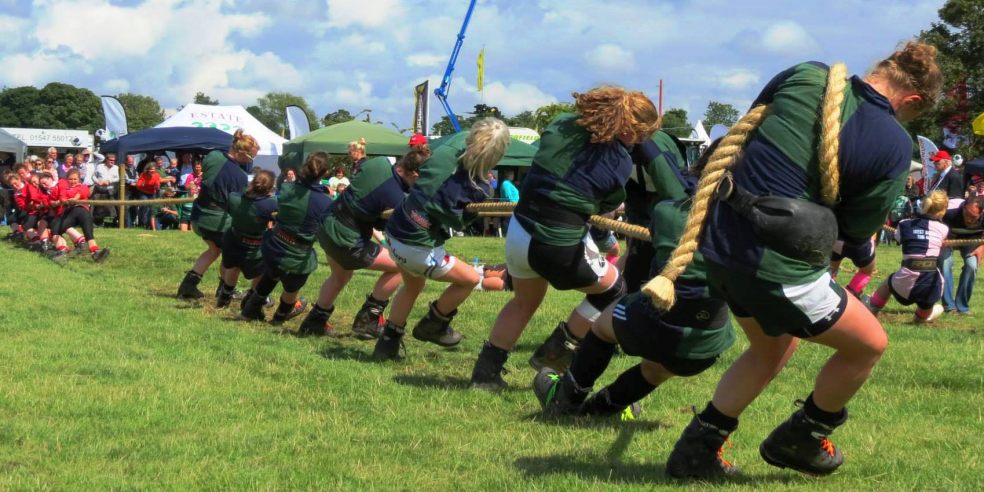 Local tug of war club aiming for national championship titles
Haldon Tug of War Club are set to compete in the National Outdoor Tug of War Championships on Saturday 16 June in Oxfordshire. The Tug of War Association (TOWA) is holding its 2018 competition at the third annual Grove and Wantage Extravaganza, with tug of war teams from across the country competing for gold medals in different weight classes.
Both the Haldon ladies and mens team will be travelling to Grove Rugby Club in Oxford on Friday 15 June to weigh-in for the specific weight categories in preparation for the main competition on the Saturday, with the winning teams earning the right to represent England at the World Tug of War Championships taking place in Cape Town, South Africa this September.

This year, the ladies team will be competing in the 500kg and 540kg categories, whilst the men will compete in the 560kg, 600kg, 640kg, 680kg and 720kg weight classes, with a mixed team entering the 4x4 competition. The club have been competing at training events leading up to the National finals, and training three times a week in Kingsteington with coach Mark Hutchins.
The ladies team will consist of Emma Davie, Georgia Woodman, Katie House, Georgina Davie, Lucy Thomas, Beth Hillier, Amber Wotton, Ginny Faulkner and Lauren Rich. The men's team comprises of Julian Hull, Scott McNulty, Mike Blake, Patrick Webb, Michael Smerdon, Ross Thomson, Clive Leythorne, Simon Wallace, Ed Lamb and Tom Atwill.
Emma Davie, captain of the ladies' team, said "The team have been working hard to improve fitness and core strength, which has been achieved through training on a pulley system on wooden slats and a yo-yo pulley on the grass. The team are maintaining a strict diet to ensure they fit within the weighted categories, and look forward to facing the competition in Oxford."
The Tug of War Association is the governing body for tug of war in England and are keen to emphasise the positive side of tug of war as a true team sport that is open and accessible to all.
The TOWA are always looking to encourage new teams and individuals (male and female) of all ages into the sport, so if anyone locally wishes to give tug of war a go, then they should get in touch with the team to find out how to join in with a training session.
 
Further information about Haldon Tug of War Club can be found on the club Facebook page, Twitter page or contact Emma Davie on 07835 253760 e-mail emma-davie@hotmail.co.uk.
For further information about tug of war or to find local contact details for further advice, please visit the Tug of War Association web site at www.tugofwar.co.uk or follow the TOWA on Facebook, Twitter and Instagram by searching for @englandtugofwar.