German Bundesliga returns
Ladies, gentlemen, and everybody else, it is time for the return of the soccer season! That's right, the German Bundesliga is back, fresh out of lockdown and ready to entertain the masses.
Following the issue with the coronavirus pandemic, most places were on lockdown and many leisure activities were restricted. The sporting industry was especially hit by this problem, and so it is a great triumph to see the Bundesliga back up at full capacity. Let's take a look at what's going on. 
COVID-19: Locking Down the World
We cannot talk about the return of the Bundesliga without talking about COVID-19. It was a global pandemic that seemed to come out of nowhere. It's swept across the world rapidly, as it was easily transmitted, and has locked the world down. Entire countries have been crippled, unable to leave their homes, participate in society normally, and it has been a very challenging time for everybody. 
It has been pretty devastating, and showcases to the world that not everything is the way it should be. The sporting industry in particular was one of the most heavily damaged by the outbreak, as it relied almost entirely on public participation, and this was no longer available. 
Image: Werner100359 / CC BY-SA
Bundesliga is Back
But, however, it's going to be okay. The Bundesliga is back, in full power, and does not have any issues going on at the moment. Germany is in a much more advantageous place compared to the UK in terms of how it's been dealing with the virus, how it's dealt with things in the past, and what this means for the current state of Germany.
It means that the government has been able to allow the Bundesliga to start operating again. Obviously, all decisions have to be down to Angela Merkel, the Chancellor of Germany, but it is obvious that she felt it was necessary and safe to take proper steps to reopen the Bundesliga. So on the 16th of May, this was finalised, and matches began to start again. 
Safety First 
Understandably, even when they did open the Bundesliga back up to the public, the German government made sure that appropriate safety measures were taken to ensure the health of their players, match officials, and TV crews.
They did this by making sure that no one could go to the stadium to watch the matches. In a radical departure from conventional Bundesliga games, no one can go into the stadium to watch the game live. The only people permitted in the stadiums are the players, the match officials, and film crews.
And even then, the appropriate health and safety measures are being taken to make sure that no one is at risk of coronavirus. Health tests are being conducted on anybody who enters the stadium, and if you are found to be carrying the virus actively, you will simply be turned away. These measures exist to protect us, and to make sure that no one is at risk, and it's always gratifying to see people get involved in the process and to be able to move forward to a better and safer method of doing things.
Trialling For Everyone
Three opening of the Bundesliga is something of an interesting topic at the minute for the sporting industry, because it stands apart from everybody else. Most major European countries, for example, being the neighbouring areas around Germany, have not yet opened up their stadiums and international sporting practices. 
There is a sense of expectation at the moment, because people are waiting to see whether or not Germany can effectively manage the threat of coronavirus while keeping the industry open at the same time. Whether they fail or succeed will set the precedent for how other countries activate their sporting industries once more and continue forward. The UK in particular, which is known to be quite a powerful force in the sporting industry, has not managed to open its Premier League back up yet because they are not at the correct place in terms of the coronavirus pandemic.
Understandably, everybody wants to see them succeed, because it means that the correct formula for reopening sporting events will be shown and people will be able to move forward. It's no secret that the sporting industry has taken a massive blow to his overall health because of the pandemic, so to be able to get started again would be really helpful for making sure that the industry doesn't completely collapse.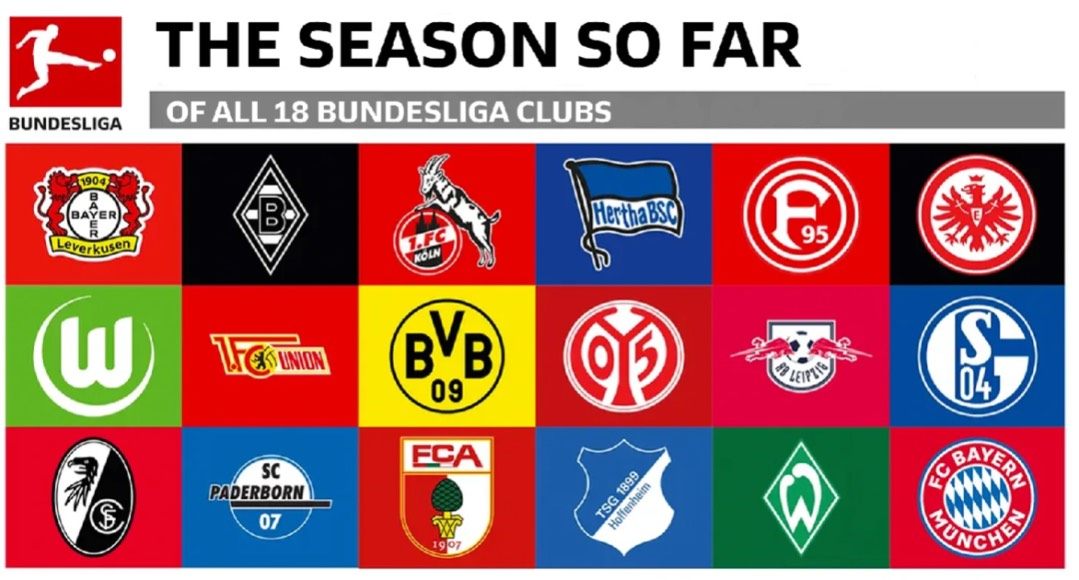 In conclusion, the Bundesliga is back. This is only good news, people are very happy to see it, and it means that society can continue on pretty much as normal. The reopening of supporting industries is a big step forward, because it means that the world is starting to pick up the pieces from COVID-19 and move forward. Understandably, it's been quite difficult for people to have a sense of hope in these conditions, but what we're starting to see is that people are moving forward, and progress is being made. We definitely want to see the Bundesliga succeed, because it will mean that a precedent has been set for how to move forward. If Germany can crack this, and they can make it work, then it will give the other countries in the world the hope to start to move forward again. It's definitely not easy, and there are a lot of different variables to sort, but you have to make sure that you're doing things safely.