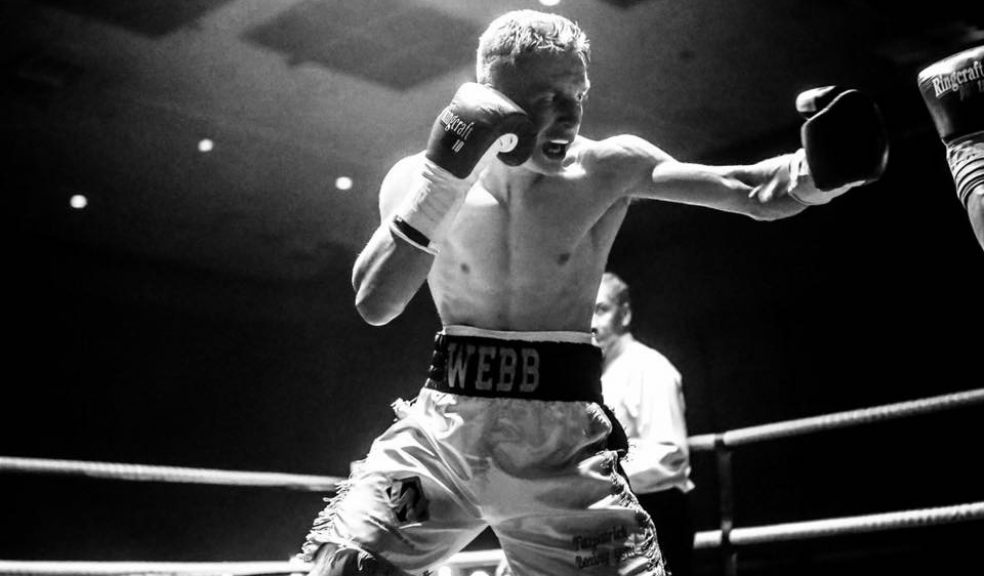 Exeter boxer looks to make it three wins out of three at famous fight venue
Harry 'The Hunter' Webb is looking to put on a show at a famous fight venue this month.
The 21 year old from Exeter will look to make it three wins out of three at the York Hall in Bethnal Green on Saturday, April 28.
The East End venue is regarded by many as a spiritual home of British boxing – and Webb is delighted to be boxing there.  
"I've always wanted to box there," said the former Lympstone amateur. "Everyone in boxing knows the York Hall and so many big names fought there on the way up.
"The crowd there is very knowledgeable – and I'm hoping they will remember me.
"Boxing is all about entertainment – and I always try to entertain the crowds.
"I like to come forward and target the body – and there's a bit of swagger about the way I box."
Webb is building  fan base. He's taken big support with him to Swindon for his first two fights, points wins over Zaurs Sadihovs and Dylan Draper.
He is based in Swindon with trainer/manager Paddy Fitzpatrick, staying in digs and then returning home at weekends.
Webb first started going to Fitzpatrick's gym when he was 16 years old – and his gym mates included George Groves.
Groves was training with  Fitzpatrick at the time and Webb said: "That was a bit surreal !
"One day, you're watching George Groves on TV and the next, he walks in the gym and starts training alongside you !
"He was a nice guy – and good to me. He always had time to talk and was someone to look up to.
"He is where everyone wants to be and to be around someone at that level was inspiring."
Tickets for the show at the York Hall are available from 07446 916024.