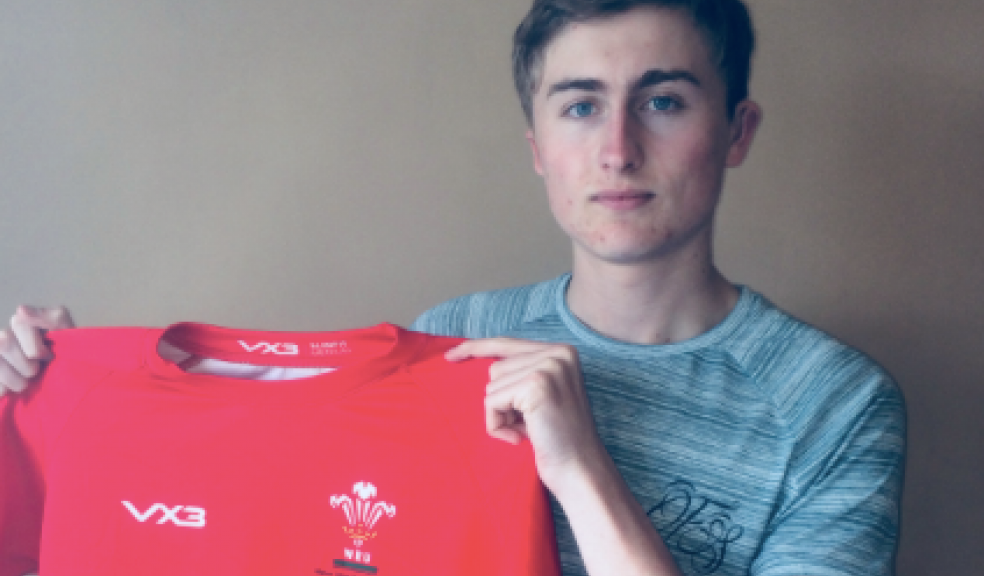 Exeter student celebrates win in Deaf Rugby 7s World Championship in Australia
Exeter Deaf Academy student William Thomas has just returned from Sydney, Australia, after being selected to play for the Welsh team in the biggest Deaf Rugby 7's tournament the world has seen.
This was the first major international Deaf rugby tournament for more than fifteen years, and included both men's and women's teams from Australia, England, Fiji, Ghana, Japan and Wales. Wales reached the final having defeated Fiji in the semi-final 26-21, and went on to defeat England 21-15, and take the trophy.
Before the tournament 19 year old William said: 'I hope we win because it'll give the deaf community something to be proud of.'

William is from Wales, and is a residential student at Exeter Deaf Academy studying Outdoor Adventure with Exeter College as a day student. He uses BSL (British Sign Language) as his first language, and is an avid sports fan. He has been playing rugby since he was young, both with hearing and deaf teams at home in Wales and in Exeter.
William said: 'I've wanted to play for Wales since I was small, so when I found out I had been picked for the team back in December, I was nervous. We arrived in Australia and it was so hot! We played our first match and won, and then our second, and I was really proud of myself and the team.'
'Rugby is important to me because it doesn't matter that I'm deaf – I can play as an equal. The Deaf Academy has really supported my rugby. My Exeter Deaf Academy teacher has coached me, and now I coach other students here at the Academy, and help to show that they can win and achieve things. Now that I've come back from Australia and we've won, everyone at the Deaf Academy is really proud of me!'
He also took advantage of the trip to do some sightseeing, and climbed the Sydney Harbour Bridge, saying: 'That was one for the bucket list! The views were beautiful.'
William's dad, Mike Thomas, said: 'My wife and I are very proud of William's achievement in rugby. We thought the trip to Australia would broaden his experience and help him mix with deaf and hard of hearing people from other countries. William has gained in confidence since joining the Wales Deaf Rugby team and we feel this is a start of a very promising partnership. We would definitely urge other deaf children to get involved in sport because you never know where it will take you.'

At Exeter Deaf Academy, sport is an important part of the curriculum, and helps to teach our students the value of teamwork whilst promoting their confidence and self-worth. As well as PE classes, students take part in weekly sports clubs, and get to try out new sports and activities outside of school hours.
Exeter Deaf Academy Principal, Trudy Chappell, said: 'I'm utterly thrilled and delighted for Will on his tremendous success. It's through his grit, resilience and determination that he's been able to achieve such a fantastic result.'
Wales captain Jon Cudd said; "This is an unbelievable and surreal experience. I am incredibly proud of all the players, support staff and the people who have wished us well here in Sydney."
Everyone at Exeter Deaf Academy is incredibly impressed by William and his team's achievement, and staff and students welcomed him home with a congratulatory party to show him how proud they are of him!