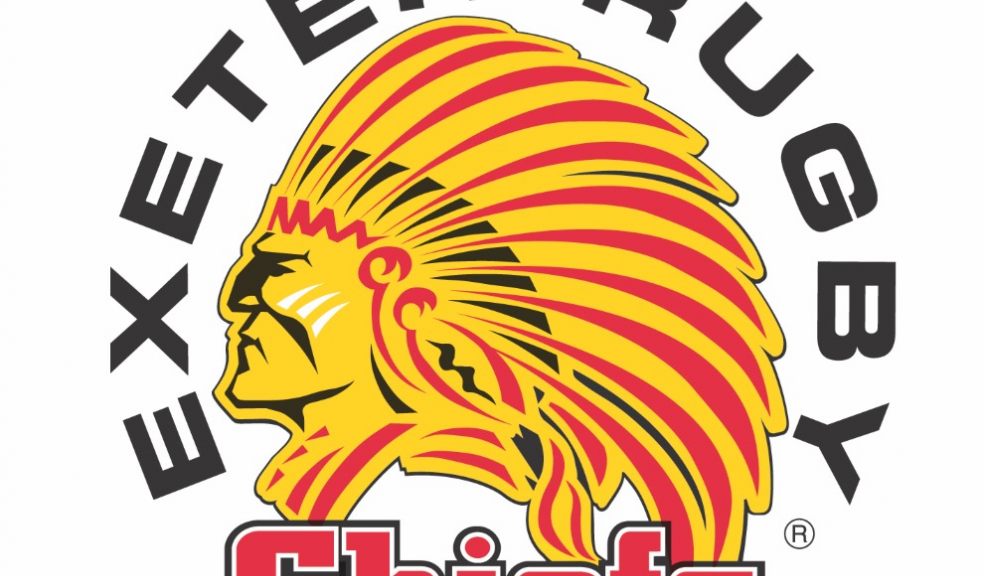 Moon agrees new deal at the Chiefs
The list of those Championship originals is slowly dwindling, but at least one name will continue for a few years yet, after it was confirmed prop Ben Moon has signed a new long-term contract with the Exeter Chiefs.
Moon follows fellow front-row forward and England international Harry Williams in committing his future to the Devon club.
A product of the club's highly-successful Academy set-up, 30-year-old Moon has been at the heart of Exeter's rise in recent years, initially helping the club out of English rugby's second tier in 2010 – to now establishing themselves as a leading force within both the domestic and European game.
Since making his first-team debut against Sedgley Park at Sandy Park in October 2008, the Tiverton-born loosehead has made 259 appearances for the Chiefs, scoring 11 tries in the process.
The most recent of those scores came in Exeter's 57-7 victory over Northampton Saints last month, a result which helped the Chiefs to maintain their position at the summit of the Gallagher Premiership.
As Director of Rugby Rob Baxter rightly points out, Moon remains an integral cog in the Chiefs make-up, both on and off the field, so his decision to put pen to paper on a new deal has been widely welcomed.
"Obviously, I'm delighted," said Moon. "To be at one club your whole career is pretty rare these days. The fact it's my hometown club as well, it's brilliant, and I feel very privileged to be part of the Chiefs.
"Luckily for me, I've been part of a brilliant journey – one which I know has plenty of miles still to go. To be involved with this current group and those that we've had in the past, of course it's very special for me. What we have achieved as a club, as a team, and as individuals, it's take a huge amount of work and effort, but everyone has seen the results.
"Coming through the academy, it seems so long ago now, but that was a great introduction for me. Initially I knew I would have to bide my time and make the most of my opportunities when they came along. Sturge (Brett Sturgess) was first-choice at the time, and rightly so, and I learnt a lot of him and others.
"Over time, though, I started to make my mark on things and I've played a lot of games. The key, I suppose, has been that the club is evolving all the time and as a player you have to be willing and ready to change and adapt certain part of your game.
"Those changes haven't necessarily been too drastic, but what they have done is help us steadily develop season on season and put us in a position to challenge at the right end of the table."
Indeed, four successive Premiership final appearances – including their title-winning success of 2017 – underline just how far the Chiefs have come in a short period of time.
"The coaches are always looking to move the club forward," continued Moon. "That means the way they challenge you as a player changes as well, so you've got to be willing to adapt and work hard. I know I can't afford to rest on my laurels because the squad is full of talent, guys like Heps [Alec Hepburn], Keasty [Billy Keast], Danny Southworth and James Kenny, they are the guys snapping at your heels.
"I was in that position once so I know how hungry and determined they will be. That means I know I have to be delivering, whether it's in training or in games, because if I don't they'll be coming after me!"
Moon's longevity with the Chiefs has been rightly rewarded this year with his Testimonial Year. Sadly, the current COVID-19 crisis has meant some of his events have had to be postponed, but when normality resumes so with those events, including a special fixture at Sandy Park, which will see a number of the club's former starts take to the field.
That is all for the future, as is Moon's own objective of looking to maintain his on-field displays, which were duly rewarded in September 2018 when he won the first of his eight England Test caps. 
Even by his own admission, Moon admits the call-up from Eddie Jones took him by surprise, but it was a chance he was willing to take with both hands, producing some impressive displays for his country.
"I'll be honest, I thought the international thing had passed me by, it definitely came as a shock when I got the call," he admitted. "Playing for your country is always your dream, so to say I've done it is great and a huge honour for me and my family.
"Knowing I could play at the highest level, it gave me a new lease of§ life and I've just taken that and the experiences I gained to just try and improve my game even more."