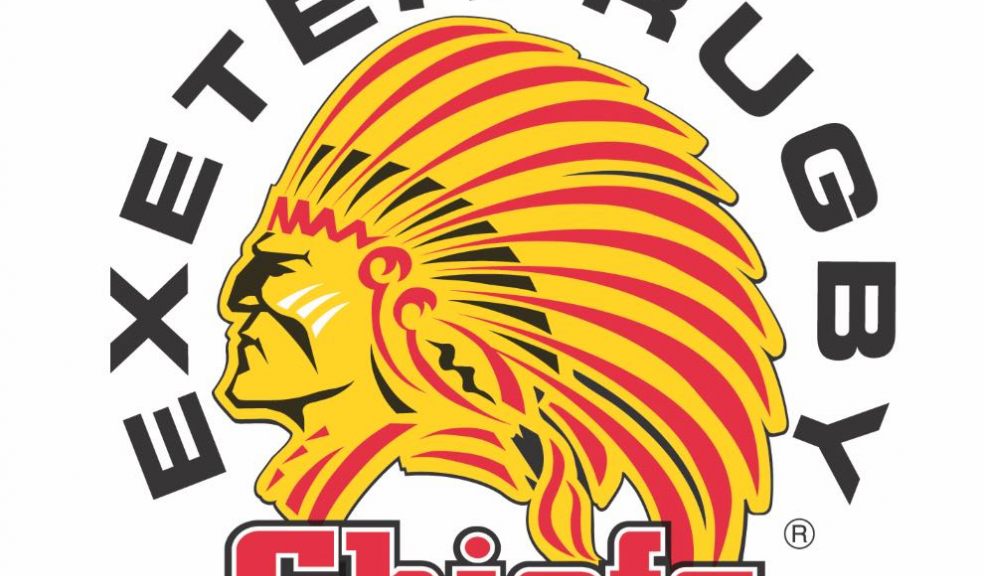 Exeter Chiefs side to face Sale Sharks
Energy levels across the Gallagher Premiership maybe edging into the red following a relentless 15-week block of fixtures, but Exeter Chiefs Director of Rugby, Rob Baxter, wants his side to 'empty the tank' before getting the chance to refuel in the coming weeks.
Tomorrow's visit of Sale Sharks in the top-flight, coupled with next week's Premiership Rugby Cup semi-final against Harlequins, will bring to a head a relentless opening to the 2019/20 campaign for the Devonians.
After which, they will get a well-earned week off feet before coming together in preparation of their Premiership trip to Gloucester on Valentine's Day.
To date, though, it's been a season of real promise for Baxter's squad. Not only do they sit top of the pile in the Premiership going into this weekend, but last Saturday's victory over La Rochelle has ensured them of a home quarter-final in the Heineken Champions Cup, plus they have the aforementioned semi-final to also contend with.
"Across the squad, the lads know they will play in at least one of these next two games," explained Baxter. "That means they can go out and empty the tank as such because this will be the last game in this long block of fixtures.
"The key for us this weekend is how we can lock ourselves down and move on in the Premiership. Sale are fourth and like ourselves they will be desperate to be in that top four and be in the play-offs come the end of the season. They had a genuine go at the Heineken Cup in the early rounds, but then they've obviously moved their focus more towards this weekend and the Premiership.
"We've not been in that position because we've been fully focused on Europe for these last two rounds and trying to ensure a home quarter-final. Now we have to be the team that can shift our focus the quickest and perform like a team that wants to take charge of some Premiership points.
"It's an interesting challenge for us, but one that we really have to make sure we lock down. We almost have to enjoy and relish the challenge of shifting from one competition to another, whilst at the same time showing people how good we can be, despite whatever challenges there may be."
One of the those challenges Baxter eludes to is that of the upcoming Six Nations Championship, which gets underway next weekend, but robs Premiership sides of their international stars this week and for the duration of the tournament.
"The Six Nations creates another interesting dynamic, but it's one you want to have" added Baxter.  "You want to be in this scenario where a few players head off, because it shows those players are performing to the very top of their game. I have no issues with that. The thing I have issues with is if we drip back into Premiership mode.
"This is where we have to show people – and ourselves – how important the Premiership is. I don't mind saying to the players, you don't win the Premiership based on a couple of performances at the end of the year, you have to get through an awful lot of hard work first. If we want to keep this season in our hands, we have to collect points regularly, and you have to collect a lot of them regularly.
"If we want to stay in the top four, the top two, whatever our goals are, the work starts here, not in a month's time or after the Six Nations. It starts here and now and I want to see if we can accelerate through the Six Nations period, because this is when you can hurt others around you, as well as benefit yourself."
However, standing in the way of the Chiefs tomorrow will be a Sharks outfit, who Baxter's side have already overcome twice in the Champions Cup this season.
Both games were hard-fought encounters and Baxter is expecting more of the same on their latest trek to the Westcountry.
"I think if you ask anyone across the Premiership, they will tell you Sale have put together a squad that can challenge any team in the division," warned Baxter. "They have already shown that this season, and their position in the table underlines that too.

"I know for a fact Steve [Diamond] will be a little frustrated with how they've done in the Champions Cup, but in a way that can almost give you something to re-focus on. Pretty much every game they played in Europe they have been there or thereabouts and maybe with the odd decision here or there, they could easily have won a couple more games.
"We know they will come here at the weekend and they'll be tough, physical and want to get in your face but, as I said, it's a great challenge for our lads and one I'm confident they will get up for."
With Six Nations call-ups ruling out Luke Cowan-Dickie, Ollie Devoto, Stuart Hogg and Harry Williams from Exeter's selection mix, Baxter has been forced to make significant changes in personnel to that of which took to the field against La Rochelle last Saturday.
Up front, there is a new-look, international front-row comprising of Ben Moon, Elvis Taione and Enrique Pieretto, while in the back division Stu Townsend comes in for his first Premiership start of the season alongside Gareth Steenson at half-back.
Other changes see Sam Hill take over in the centre from the absent Devoto, whilst Tom O'Flaherty replaces the injured Jack Nowell on the right wing, and Phil Dollman gets the nod at full-back in place of Hogg.
On the bench, highly-rated youngsters Jordon Poole and Harvey Skinner get their first-ever call-ups into a Premiership squad, while Scottish international Sam Skinner is also added having come through a successful 40-minute run-out for the Exeter Braves on Monday night following a lengthy hamstring injury.
15 Phil Dollman
14 Tom O'Flaherty
13 Ian Whitten
12 Sam Hill
11 Olly Woodburn
10 Gareth Steenson
9 Stuart Townsend
1 Ben Moon
2 Elvis Taione
3 Enrique Pieretto
4 Dave Dennis (capt)
5 Jonny Hill
6 Dave Ewers
7 Jacques Vermeulen
8 Sam Simmonds
16 Jordon Poole
17 Alec Hepburn
18 Marcus Street
19 Sam Skinner
20 Matt Kvesic
21 Jack Maunder
22 Harvey Skinner
23 Tom Hendrickson