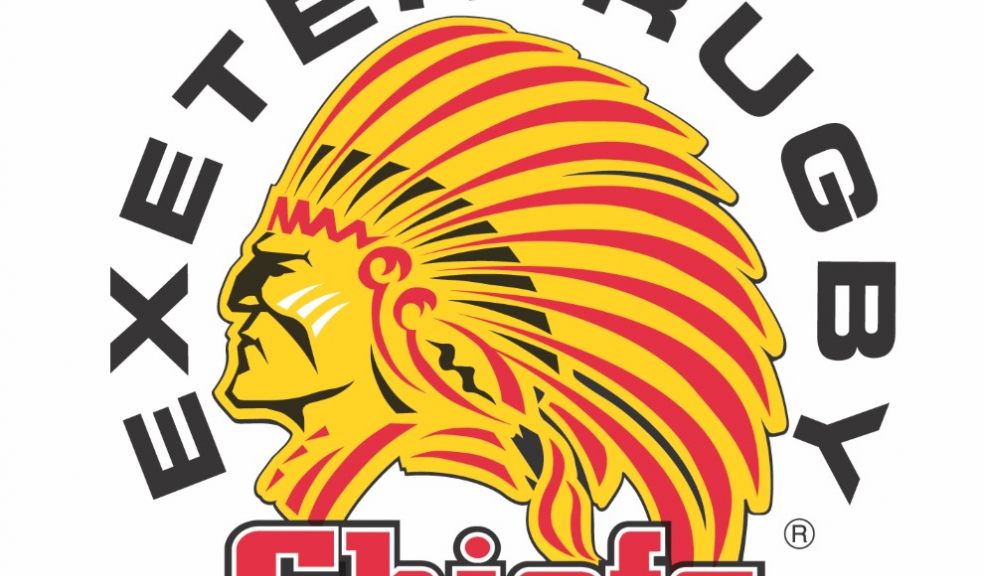 Dollman agrees new short-term deal at Chiefs
Phil Dollman says he's looking to end his Exeter Chiefs career on a high note after he this week agreed terms on a new short-term deal with the Gallagher Premiership club.
The popular Welshman's contract expired at the end of June, but after discussions with Director of Rugby, Rob Baxter, he is now extending his career with the Devon club until the end of the 2019/20 campaign.
That means the 35-year-old will be part and parcel of the Chiefs mix as they look to resume their season in both the Premiership and Heineken Champions Cup next month.
"Fingers crossed we can get back to rugby soon," said Dollman, who was Baxter's first signing when he took charge of the Chiefs back in 2009. "If it does happen, hopefully we can get to do some special things. There is still plenty out there for us to go after, so it's exciting times."
The Chiefs currently head the Premiership by five points from next-best Sale Sharks, whilst they also have a European quarter-final tie against Northampton Saints to tackle. However, the here and now is all about training for Dollman and his club-mates, who have not seen competitive action since mid-March when they defeated Bath comprehensively at Sandy Park.
The Covid-19 pandemic has meant sport around the world has been severely affected, but signs are there that some kind of normality is resuming. The Chiefs are set to engage in Stage Two training from tomorrow and hopes are still high that the league will resume again on August 15.
Dollman admits lockdown life has certainly been 'different' in so many ways, including denying certain players the chance to see out their final days in Chiefs colours. And, all being well, he will get his opportunity to bow out on his terms.
"To start with it was all a bit of the unknown for all of us," he explained. "Nobody really knew how things were going to look in a few months, but things have developed and we are starting to get back to a bit of normality. This has been the longest break from rugby I've ever had and it was nice to let the body recover and have that time with the family.
"It was different for sure, I'm not sure how much I could get used to it, but I guess that gave me an insight into what retired life is going to be like. I'm assuming when I do get a real job it will be a bit different to just sitting at home, going for walks or just sitting on zoom calls all the time.
"Being back at the club, though, has been good. It's like having another pre-season in the season. Some of the running sessions have been tough and they've allowed us to get that base fitness back into us, but I'm expecting it to ramp up over these next few weeks."
And when rugby does indeed return to the field, Dollman – who has amassed 240 first team appearances for the Chiefs – hopes to play his part as the club look to attack on two fronts.
"I'm not quite sure how other teams will go about things," he said. "Some may be looking to next season and trying to get a few things in place, but from our point of view we have to get as much out of it as we can. It's an opportunity for all of us to go after things because it will soon slip away.
"Personally, I'm going to relish every moment of it. The Chiefs has been my home for over ten years now and I've experienced so many good times, both on and off the field. Yes, it's going to be tough the day I do eventually finish here, but it's been a hell of a journey for me.
"In a way, I'm incredibly lucky that I will get another chance to play a bit more rugby. There are a few boys, guys like Hilly [Sam Hill], Whitey [Nic White], Grog [Greg Holmes] and Kev [Matt Kvesic], they've had their journeys cut short because of what has happened.
"That's disappointing for them, I'm sure. No doubt they will all have had a bit of a sour taste in the mouth, particularly because of how well the season was going and that they wanted to be part of something special. That said, what can you do?
"It's strange times for all of us right now, but we just have to crack on, get on with things and hopefully it will all come good in the end."