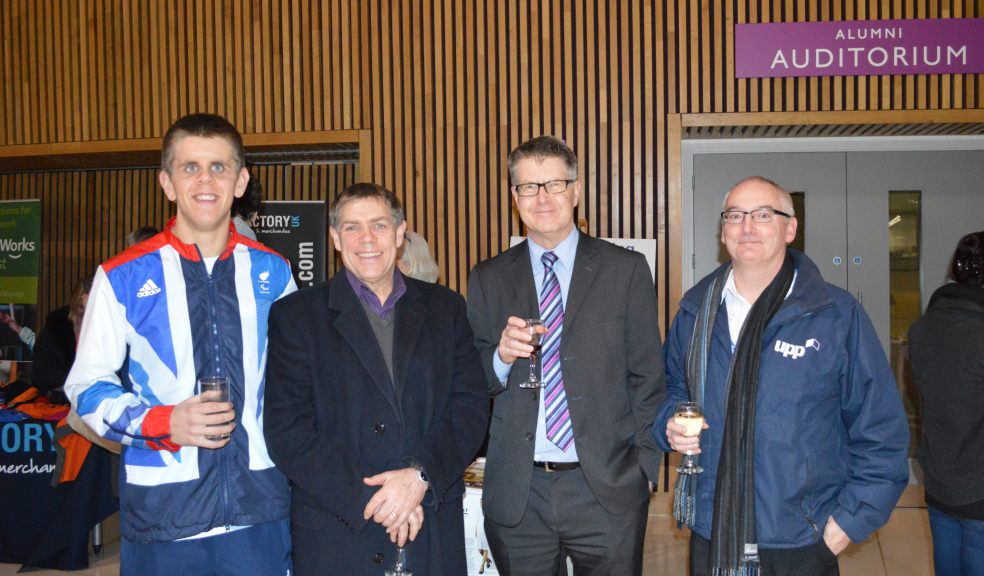 Exeter Business Games 2013 officially launched
The Exeter Business Games 2013, organised by Big Wave Media, were officially launched on January 31st, at an informal event held at The Forum, the University of Exeter.

Representatives from 30 Exeter businesses were joined by chef Michael Caines, trustee of the Exeter Business Games' nominated charity the Exeter Foundation, and Robin Williams and Dan James from the GB Paralympic Football team.

Attendees were able to network with canapés and drinks, and also had the opportunity to experience massage treatments from Therapy Works South West and Exeter Mind and Body Clinic, and find out more about The Logo Factory UK, Fit Club, Clip'n'Climb, Exeter University Sport and Exeter Business Games Gold sponsors, Event Exeter.

The evening then moved into the spectacular Alumni Auditorium, where attendees were given more information about the Games themselves, Event Exeter and the Exeter Foundation.