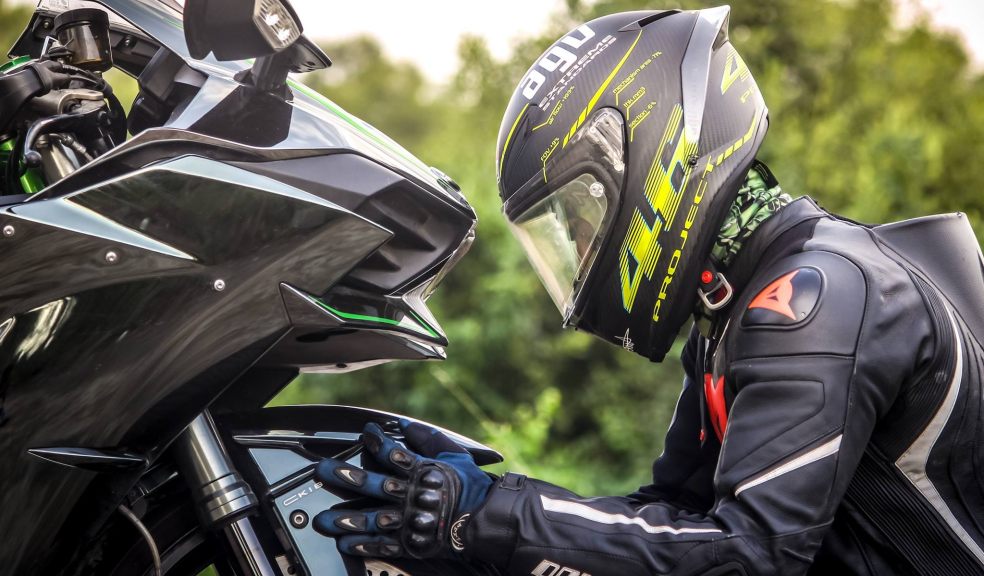 How to pass your motorbike test: Everything you need to know
Ready to get out on the roads? With UK pass rates above 70% for those under 50, there's a good chance you'll get through your motorbike practical test with flying colours. However, if you're feeling nervous or could do with a little bit more advice, we're here to help.
In this guide we'll cover some solid tactics to help you pass, but we'll also find out the mistakes made most often during the test so you can learn to avoid them.
First steps
All motorbike and moped riders must complete the compulsory basic training (CBT) practical skills course and pass your theory test before riding on the road. Once you pass these initial stages, you'll need to fit your bike with red L-plates and practice on the road before taking your practical test.
How does the test work?
You will qualify in steps in a proves known as 'staged access' - but if you're over 24, you might be able to skip certain parts with 'direct access' instead. The practical test itself is split into the Module 1 and Module 2 sessions:
Module 1 normally takes around 20 minutes and consists of basic handling and manoeuvre assessments. You'll need to be able to ride slowly with a U-turn and demonstrate cornering and an emergency stop amongst other essential movements.
Module 2 is more advanced. It starts with an eye-test and takes around an hour, with a 30-minute drive in full radio contact with your instructor. You'll be assessed on your ability to drive independently, responding to conditions and road signs.
The mistakes made most often causing riders to fail include sequence errors, failure to stop, speeding, and putting the wrong foot down when you stop. Always try to remember:
You must always check your mirrors before you check if it's safe to indicate.
Touch the ground with only your left foot: you need your right foot to control the rear brake.
How can I pass first time?
You can never guarantee that you'll pass first time, but there are certainly steps to take to improve your chances of doing so. After you've passed your theory and CBT, we recommend that you:
Practise regularly. Ask knowledgeable family or friends to watch you ride and take any feedback constructively.
Book your practical test. Working to a date will motivate you to succeed and prevent you from putting it off.
Prepare yourself emotionally. If you've put the work in, you have every right to feel confident!
What should I expect after I pass?
If you're 17-18 years old, you'll only be able to gain an A1 licence – limiting you to 125cc and 14.8bhp.
We hope this article has helped you pass your motorcycle test. Who knows? You may start a collection of motorcycles. If so, make sure you have the right tax, documentation and insurance in place to cover your collection.