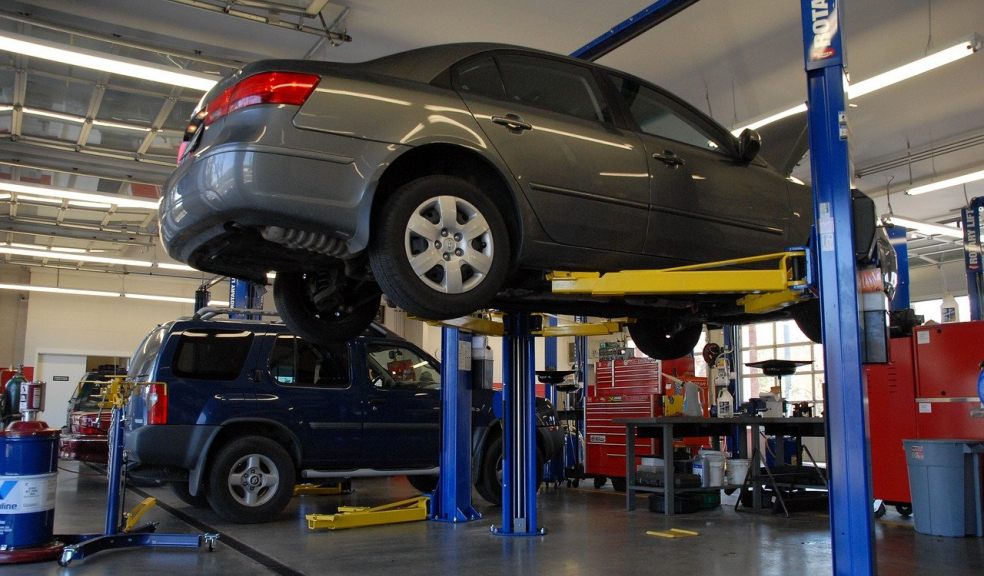 Essential car maintenance checklist before a long trip
Driving your way to the most renowned park or beach in your city for a summer getaway with friends? Jumping in the vehicle for a specific date-linked beach trip? If yes, you will be sharing the pathway/road with several exciting road trippers.
For you to make your summer roadside trip as enjoyable and smooth as possible, you will require to take care of your vehicle in a way that is efficient enough to take adequate care of you when you are out. Ensure to get the below listed five crucial maintenance services done before you head forward with your long trip so that you can complete your destination without any hitch. Here we have listed the most crucial things you require getting checked ranging from cabin air filters, brakes to exhaust system, steering and suspension, and others.
Ensure to maintain the exhaust system
Ever thought of checking the exhaust system? The middle of nowhere is not the right place you would like to do so. Having a faulty exhaust system indicates poor fuel efficiency, lowered power, and at times improper venting of harmful gases that the vehicle's engine produces.
If you have ever heard any engine noises such as hissing and popping, checking on your exhaust system is crucial before going on a road trip. Such noises can signal problems with exhaust muffler, manifold, catalytic converter, or tailpipe.
And for those too who are not witnessing any engine noises, then also it is a wise decision to get it checked by a technician before heading out for a long trip. Cars over five years old must have their vehicle's exhaust system thoroughly examined by experts every year, even if the owner does not witness any sound or think there is nothing wrong with the car. Taking all such precautionary steps is crucial as you would not like to be bogged down in an empty roadside when out for a long vacation trip.
Adjust suspension and steering
Any loose steering parts, struts or damaged shocks, worn out or broken mounts or car swaying, or just bouncing can throw a wrench in long vacation plans and can make your trip bumpy.
Before you accidentally hit your car on the road, ensure to point your dash to an expert who can access it and ensure that you can take a smooth ride when out on a vacation.
Assess tyres and alignment
Having a flat tyre is a common reason for drivers to call for roadside help. To prevent this disaster, ask experienced technicians to completely inspect your vehicle's tyres and alignments including the spare.
Among the rest, a tyre examination also involves a complete look at:
Tyre Pressure: Does your car's tyre pressure is set as recommended in the manual? An under or overinflated car tyre can result in various problems like a bumpy ride, overheating, premature wear, and worst, a blowout.
Tyre Wear: Assess that your tyre tread is in good condition and its patterns are not uneven. One cannot for sure depend on tyres if the tread is not deep adequately or there is a lot of wear to attain traction on the road.
Tire inspection can even reveal any misalignment, which can lower the lifespan of car tyres and lower fuel efficiency.
Give your car's brakes a good break
A braking system is a critical safety feature of a vehicle. Like many other vehicle parts, it can overheat and put your friends or family at massive risk, particularly when it has not been serviced for a long time.
Note that the braking system is in good form before you hop into your car for a long drive. You have no idea about what type of condition you may face on a road trip. A complete brake check-up can get you to the bottom of the brake warning signals such as squeaking, grinding, steering wheel shaking and sponginess when the brake pedal of the car is applied. It involves an assessment of rotors, brake pads, hoses, drums & brake fluid.
Perform general maintenance
Ensure not to avoid little items that can put a hindrance in the road trip. Among the above listed, other things you should get checked are:
Spark plugs
Fluid levels such as coolant & engine oil
Battery charge
Cabin air filters and fuel
Making a car maintenance checklist before a long trip is essential to make your trip comfortable and convenient. Do the needful before you plan your next trip.