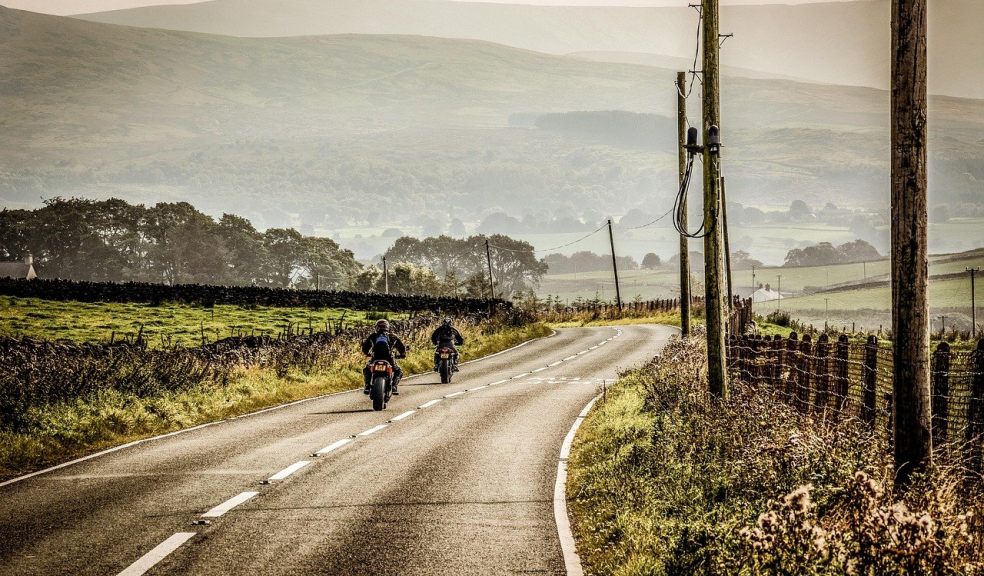 A Complete Guide to Getting a Bike/Motorcycle Loan in India
As the pandemic steers towards an end with medical corporations around the world announcing the release of the very first doses of the vaccine, a lot of us are looking forward to getting back our previous ways of life. And one of the most nostalgic yet scrupulous aspects of our previous normal was commuting on a daily basis either to work or to meet our daily needs.
However, one cumulative aspect we can all agree upon is the fact that although, our situations might normalize again, sharing public transportation and being in close proximity to our peers is well behind us, thus increasing the obvious need for having personal transportation.
And in a country like India, where there are millions of people and their vehicles on the road at any given time, there is no better form of personal transportation than a bike or motorcycle. However, owing to the fact that a lot of us might have suffered from financial difficulties amidst this pandemic, it looks like a far fetched dream for us to own a bike in this new year.
But luckily for us, there are ample financing options available today to get the bike we desire without burning a hole in your wallet, and in today's article, we will discuss exactly that.
What Is a Bike Loan in India?
One of the first and most important aspects we need to understand is the meaning of a bike loan in India. In simple terms, a bike loan can be understood as being a financing instrument through which we can borrow the amount of money we need to purchase a bike or a two-wheeler. Most bike loans in India from leading lenders offer up to 95% of the current on-road price of the vehicle, with the borrower needing to compensate the remaining amount as a downpayment to the retailer.
Bike loans are an attractive and feasible option for most individuals who want to own a two-wheeler, as it not only reduces the financial burden on the borrower but also allows him or her to better manage their personal finances. Along with this, bike loans tend to arrive with a host of dynamic features, which we will be exploring in the upcoming sections.
Features of Bike Loans in India
Competitive Rate of Interest
One of the first and easily attractive features of a bike loan is the competitive rate of interest it offers. Bike loans from leading lenders in India start at 7.75% and go all the way up to 16%, depending on the tenure of the loan as well as the total loan amount required by the borrower.
Along with this, it also needs to be noted that since India is witnessing a steady rise in the number of auto lenders, the rate of interest is slowly decreasing, making it more affordable for the average consumer to access the benefits of one.
Flexible Repayment Options
Along with a competitive rate of interest, another benefit offered by bike loans in India is the flexible repayment option it arrives with. Most lenders tend to offer a loan tenure starting all the way from 12 months to 60 months so that the most number of end consumers can be financially included, and it becomes a feasible option for all to avail the features of a bike loan.
Additionally, it needs to be noted that there are many new-age lenders in the market who are also offering the option of a flexible repayment plan, which means that as a borrower, you will have the flexibility to decide both on the EMI amount due every month, along with the date of repayment, thus further reducing your financial burden in the long run.
Easy Access
Last but not least, bike loans in India are by far one of the most easily accessible ones. Today, retailers across the country have partnered with leading lenders so that the loan facility can be extended to both urban as well as rural customers. Along with this, most lenders these days have the additional facility of online applications as well so that customers who cannot physically visit the showroom can still take advantage of this financing option.
How to Avail a Bike Loan in India?
Now that you are aware of what a bike loan is and its various features let us explore how you can avail the features of one.
As mentioned earlier, these days, you have two main pathways to avail a bike loan. They are as mentioned below:
Through Your Retailer
The first and easily the most convenient option for most of us is to access a bike loan through our local retailer or bike dealership. As mentioned above, these days, almost everywhere across the country, leading lenders have tied up with local retailers to extend the loan facility to customers, and thus, all you need to do is walk up to the store, choose a bike and enquire if a financing option is available on the make and model.
Generally, depending on your geographical location, you can get upto 95% of the current on-road price of the two-wheeler and the rest of the amount you need to pay directly to the retailer as a down payment.
However, do consider the fact that there is a lot of paperwork and multiple rounds of signatures involved, so be prepared for the same.
Online/Directly on the Lender's Website
The next option you can adopt is to directly visit the lender's website and apply for a loan. One of the clear advantages of this process is the fact that since everything is online, you can complete the entire application from the comfort of your couch, upload soft copies of all the required documents and digitally sign everything.
Once the application is submitted and the lender approves your application, you can approach the local retailer with details of the loan and directly take ownership of your bike.
List of Documents Required
Irrespective of the process you choose, you will need to present certain documents to the lender to prove your eligibility for the loan, and a glossary of the same is as mentioned below:
Your eKYC information includes your PAN Card, Aadhar Card, or Voter ID.
Your personal information as in your full name, date of birth, email address, phone number, and residential address, along with supporting documents for the same.
Your income information in the form of your salary slip from your employer, your latest bank statements, one canceled cheque, and your ITR documents.
Or if you are self-employed, Your income information in the form of your income certificate generated by your CA, your last 6 to 8 months of bank statements, your last 3-year ITR return, and a canceled cheque.
Along with this, please note that you will be required to have a credit score of above 750 on a scale of 900 to get approved for the loan while enjoying a significantly low rate of interest.
Ending Lines
Choosing the right bike loan from a lender who meets your needs and requirements can open up the pathway to taking ownership of your dream two-wheeler. So go ahead and apply for a bike loan today.