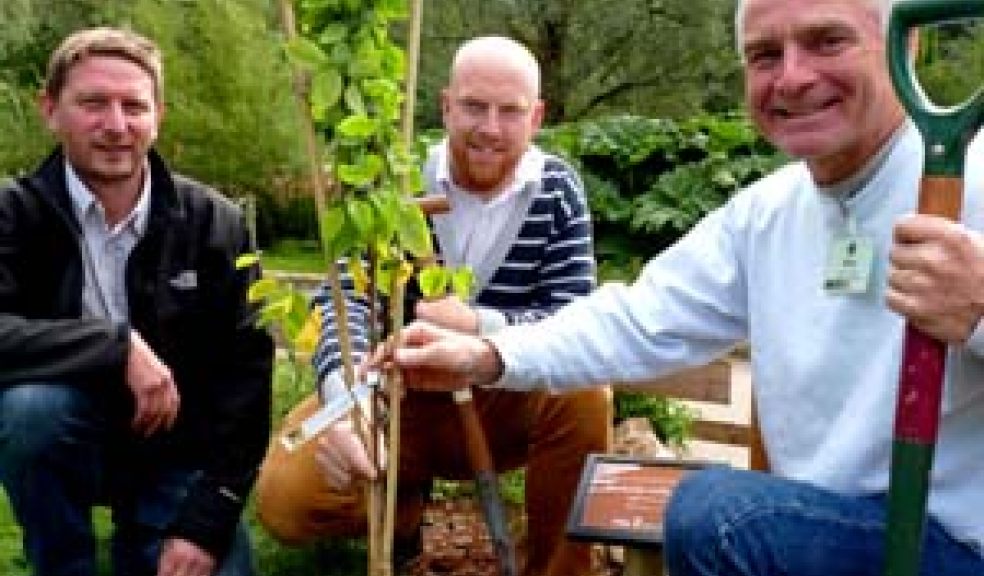 Zoo celebrates global tree expert's Devon roots
Paignton Zoo Environmental Park is marking the role South Devon played in the career of the man regarded around the world as the father of modern tree surgery.
John Davey served a six-year apprenticeship in horticulture and landscape gardening in Torquay. He moved to the US and became a leading tree expert, publishing his first book, 'The Tree Doctor', in 1901.
Now, Paignton Zoo is planting a tree to commemorate his Devon connection. Catherine Mortimer, Paignton Zoo Head Gardener, explained: "John Davey is almost unknown in this country, but in the US he is regarded as the founding father of tree surgery. His contribution to the science of arboriculture is of global significance. He established one of the first tree care firms - The Davey Tree Expert Company – which today is among the largest in the world, employing over 7,000 people."
The planting marks the start of a project to evaluate the Zoo's trees using technology created by the US Forest Service and developed by The Davey Tree Expert Company. The i-Tree system puts a value on the tree cover of a given area. Catherine explains:
"An urban forest study is not about the commercial value of the timber, it's about the financial benefits of having trees in a landscape – how they lock up carbon, offset climate change, filter pollutants, prevent soil erosion, hold rainwater, have a cooling effect in summer and a warming effect in winter. The calculations place a value on these benefits, but we will also be looking at biodiversity and aesthetics."
The survey of the Zoo is due to be finished by next summer. It's thought that Paignton Zoo could be the first botanic garden in the world to calculate such a figure for its tree cover.
The pioneering i-Tree system has been brought to the UK by Treeconomics, a Community Interest Company founded by two tree specialists, one of whom - Kenton Rogers - is based in Devon. It was Kenton who discovered the link between John Davey and Torquay:
"I discovered the connection while training at the Davey Institute in the US. I realised that their founder did his horticultural apprenticeship in Torbay. This was an amazing coincidence, as my training there was in preparation for the first i-tree study in the UK – to be carried out in Torbay!"
That study calculated that Torbay has 818,000 trees covering nearly 12% of its land area. These trees remove 50 tonnes of pollution from the air each year and store 98,000 tonnes of carbon. The value of this urban forest was put at £280 million.
Scott Maco of the Davey Institute – the research, training and technical support arm of the company Davey founded – said: "Our company owes its success in part to the training, values and plant care techniques that were instilled in John Davey during his time in South Devon. This is something we should remember and celebrate. By using our new tools and knowledge to help towns such as Torbay better understand the benefits of their trees, it feels like we are beginning to repay our debt."
There is one piece of the jigsaw missing. Catherine Mortimer: "We know that John Davey studied in Torbay, but we are not sure exactly where. We are looking for information on that subject. If there are any history detectives out there who would like a challenge, please get in touch!"
John Davey was born in Somerset in 1846. Unable to read before he was 21, he was self-taught, and in 1867 started a six year apprenticeship in horticulture and landscape gardening in Torquay. He moved to the US, working by day and studying by night. He set out to find a scientific, systematic way to save America's trees, publishing his first book, the Tree Doctor, in 1901.
Paignton Zoo Environmental Park is a registered charity. For more information go to www.paigntonzoo.org.uk or ring 0844 474 2222.