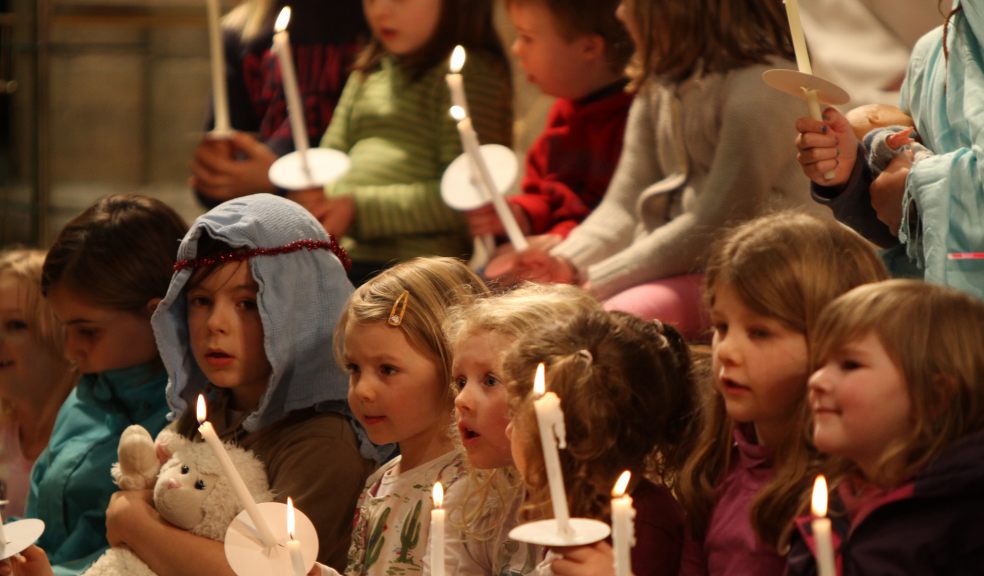 Your invitation to city's live nativity
The biggest 'live' nativity in the South West is to take place along Exeter High Street before Christmas, featuring sheep, two llamas and a donkey.

Shoppers and visitors are invited to join children and members of Church congregations from across the city as the action begins at the top of the High Street at 4.30pm on Sunday 15 December.

A Roman Centurion will announce to shoppers that a census is taking place and the journey will begin down the High Street to Exeter Cathedral, following Mary and Joseph, a donkey, the sheep and the Three Wise men with llamas.

The Angel Gabriel will make a surprise appearance right at the top of the Cathedral. There will be live drama, carol singing with the Salvation Army band outside the Cathedral and everyone will be invited into 'The Stable' to conclude the nativity with a giant tableau, featuring children from all over the city wearing nativity costumes, creating a fabulous photo opportunity for all the family.

Revd Canon Anna Norman Walker, who is organising the nativity event, said: "We are expecting to have the biggest nativity tableau anywhere in the South West. Everyone is invited to put on a costume or a headdress and join us inside the Cathedral.

"We have chosen to do it at end of a busy weekend, as the shops are closing and the lights come on, to encourage people to pause for a moment and think about what really makes Christmas for them."

It's the perfect way to finish off the Christmas shopping, enjoy hearing the Christmas story and then round off the day at the Christmas market on the Green, she added.

Local farmers are bringing their donkey and sheep and the llamas come from  Peak Hill Llamas, near Sidmouth.