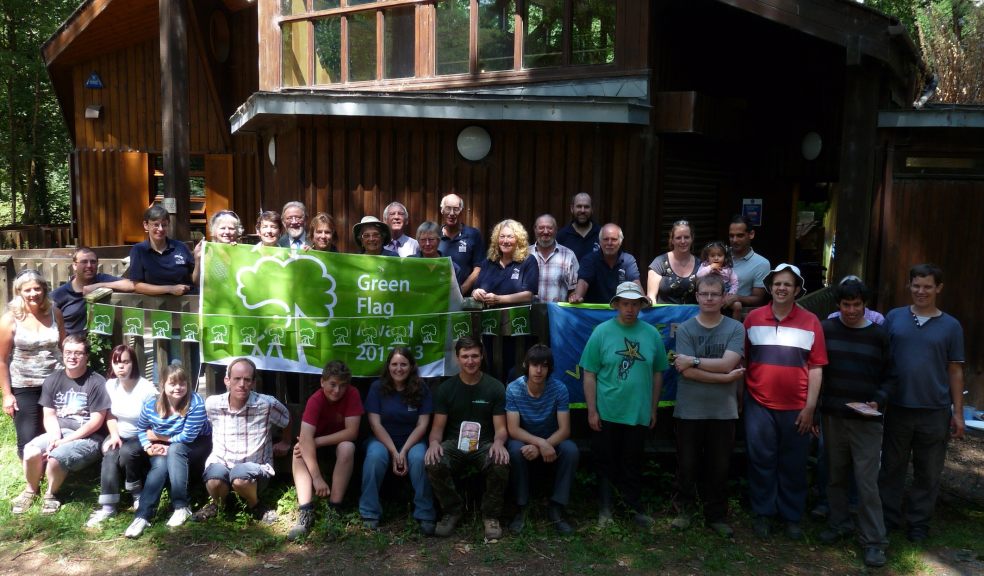 Volunteers thanked for Stover Country Park Green Flag success
Stover Country Park, near Newton Abbot, has held a special thank you barbecue for its volunteers to celebrate ten years of receiving the Green Flag Award.
Volunteers work hard throughout the year alongside the Country Park Rangers and contribute over 6,000 man hours per year to help maintain the park, its habitats and wildlife.
The 114 acre site, which is owned and managed by Devon County Council, has made it a decade of achieving the prestigious status after retaining it for 2013/14.
The annual award, handed out by environmental charity Keep Britain Tidy, recognises and rewards the best parks and green spaces across the country. A Green Flag is a sign to visitors that the space boasts the highest possible standards, is beautifully maintained and has excellent facilities - which Stover has consistently demonstrated.
The Country Park is a combination of six different wildlife habitats within an important historic park and landscape. This unique mixture attracts visitors from far and wide to walk, relax and explore the park and its infrastructure including Stover Lake, a 90-metre aerial walkway, and a children's poetry and sculpture trail.
Over the past ten years Stover has grown in popularity, with visitor numbers now estimated at around 300,000 per year. The park attracts over 2,000 school children annually to study nature as part of the national curriculum, taking part in educational activities, such as habitat walks, pond dipping, mini beast hunts, led by the Park Rangers.
Councillor Roger Croad, Devon County Council Cabinet Member for Environment and Community, said: "This award is well deserved and highlights that Stover is among the best country parks in Britain. To have gained this award for the past ten years is an incredible achievement. It has taken a great deal of commitment for staff and volunteers to maintain the highest standards over the past decade and our thanks must go to them for their continued dedication."
Only green spaces that are free to enter and open to the public are eligible to win a Green Flag Award through the scheme, and this year a record-breaking 1,447 parks and green spaces have received the prestigious award. Stover will be flying its Green Flag during Love Parks Week which continues until 4 August.
Green Flag Award Scheme Manager Paul Todd said: "We are thrilled to announce yet another record-breaking year for Green Flag Award parks and green spaces. A Green Flag Award provides national recognition for the hard work and dedication of all the parks managers, staff and volunteers who have helped to create these fantastic places for all to enjoy.
"Quality green spaces are absolutely essential to happy, healthy communities. They are fundamental to our quality of life, whether in cities, towns or villages. That is why it is so significant that we have given out more awards than ever before."
For more information visit http://greenflag.keepbritaintidy.org/