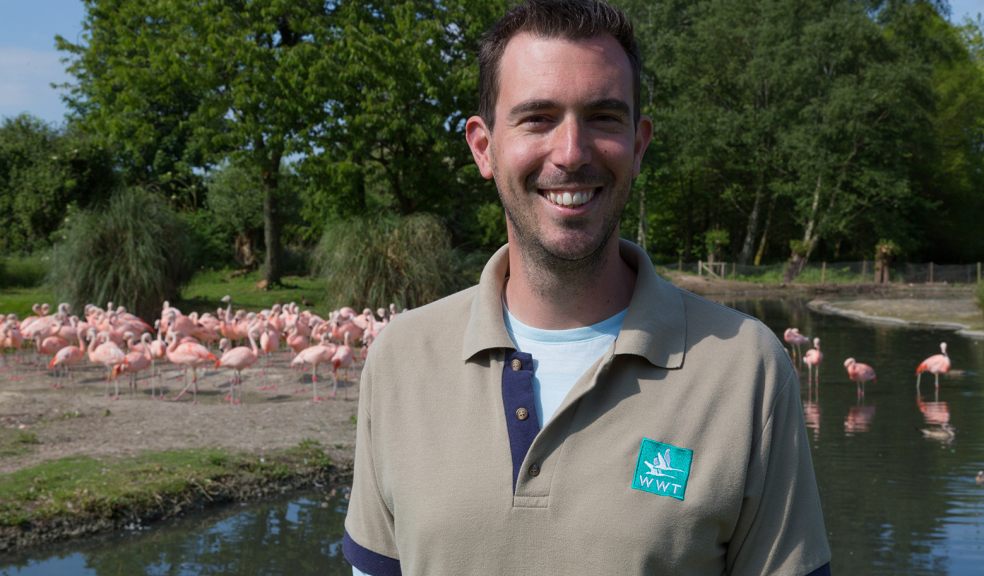 Top award for Exeter researcher
A zoo biologist from the University of Exeter has won a prestigious gold award for his research into flamingo friendships.
Paul Rose, a PhD student in the College of Life and Environmental Sciences, won top prize in the annual British and Irish Association of Zoos and Aquariums (BIAZA) awards for best zoo research project in the UK.
Mr Rose, a behavioural ecologist whose research into flamingos has shown them to be a sociable species that form partnerships and bonds with others that can last for many years, has used research methods that have drawn on the help of zookeepers, students and volunteers to take photographs of the birds in 20 zoos, 18 of them in the UK.
Flamingos are popular birds found in three quarters of the world's zoos and the impact of Mr Rose's research on welfare and behaviour is likely to benefit a wide range of birds.
The research into flamingo behaviour, much of which was carried out at WWT Slimbridge Wetland Centre in Gloucestershire, provides  important information when it comes to moving birds from zoo to zoo so that birds that do get on can be kept together and to avoid putting those that do not get on well in close proximity.
Mr Rose believes the Flamingo Welfare and Behaviour Project, which was set up to improve the management and husbandry of flamingos, was recognised by judges because it had a  social value and involved extensive outreach activities in other zoos and with students, volunteers and zookeepers.  He feels his research provides justification for flamingos being held in captivity.
He said: "This shows that flamingos in zoos are not just pretty things to look at but really useful for our own understanding of the biology of this species. Lots of people think that flamingos have a loose social structure that can change very easily but we have found that they have multiple friends and like some birds more than others, and that sometimes partnerships exist across a number of years. To compare the behaviour of all six species, which I have been able to do, would not have been possible without them being in captivity."
Mr Rose added: "I'm immensely pleased to have won this award because flamingos are very familiar to people and to be able to say something new about them is very nice.  I am also very pleased for the men and women at Slimbridge who look after the flamingos birds to such a high standard and whose contribution has been recognised by this high level research award."