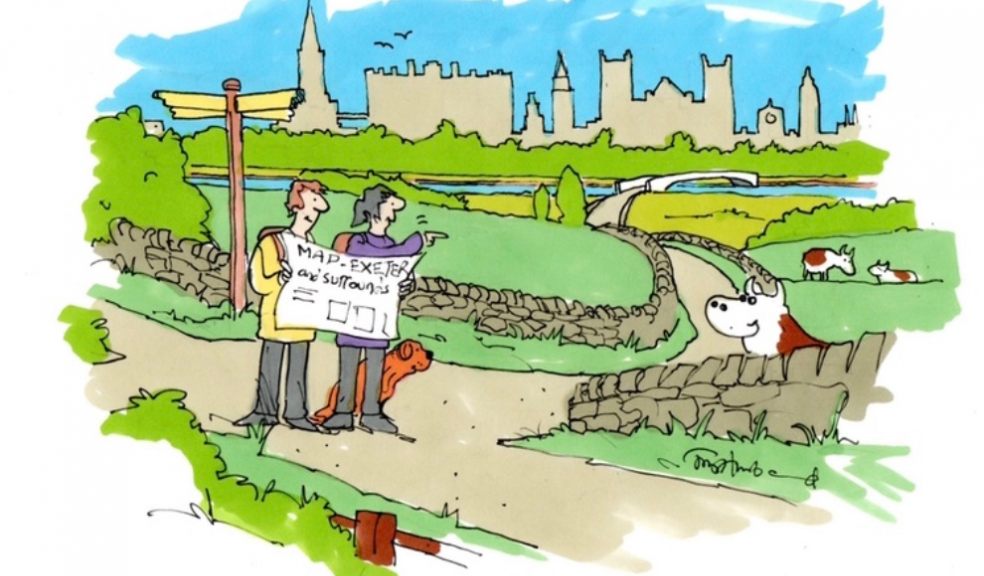 Step up and support Exeter Dementia Action Alliance during World Alzheimer's Month 2021 and beyond 
If the thought of undertaking a marathon sounds too much effort, how about spreading the distance across 12 months, or tackling something gentler like having a picnic on the route - and still being able to receive a medal for your efforts.
These are the options being offered by the Exeter Dementia Action Alliance as part of its new Complete Cosy and Comfier Cosy challenges.
Working with events management company Results Base, the Alliance is hoping to encourage more people out on to the Exeter Cosy Routes it created last year to mark World Alzheimer's Month.
With this annual awareness raising drive taking place in September, the Alliance is launching the challenge to coincide with the 2021 campaign and running it throughout the year to September 2022.
And there's a delicious Devon themed incentive to register early, as business sponsor for Cosy route eight, Rodney Spiller Wealth Management, from Topsham, is offering a free cream tea voucher to the first 50 participants to sign up. Once registered the voucher can be redeemed at the beautiful Topsham Museum, anytime up until the challenge is complete, the museum being open March to October.
Bespoke medals, Tote bags and T-shirts have been created. The Complete Cosy, being handled through Results Base, offers participants the chance to register as a solo entry, or part of a work, friends, family team and track progress, completing the full 26.2-mile distance around Exeter over whatever time length, from one strenuous go, to spanning weeks and months. The Comfier Cosy option has been specifically tailored for people who are less able, or may be living with dementia, as a way of still getting around the route and feeling part of the challenge, but without great physical effort required, these options include gentle strolls, visits to scenic spots on route, and something as simple as having an outdoor picnic.
Both challenges are priced at £20 to enter, with a medal for the Complete Cosy, and a medal or Tote bag for the Comfier Cosy, plus the option on each to buy a technical T-shirt for £15, including P&P. All proceeds will go to support the work of Exeter Dementia Action Alliance in raising awareness and promoting wellbeing for people living with dementia. 
The routes and the challenge have received strong backing nationally and locally. Iceland Foods Charitable Foundation is sponsoring the full route, with Exeter area businesses and a local family with experience of dementia sponsoring the eight individual routes.
The Exeter Chiefs Foundation is supporting the production of an A4 guide, which will be circulated locally. Details of both challenges and how to enter are on the Exeter Cosy website www.exetercosyroutes.wordpress.com, with entries for the Complete Cosy direct from https://www.resultsbase.net/event/5768 
Alliance lead Gina Awad said: "We've been really looking forward to sharing our challenge which we've been busy creating over the past few months.  
"Being able to provide accessibility and inclusivity has been at the heart of this and we hope the whole community will benefit.
"Of course we couldn't do this without our fantastic sponsor supporters, a big shout out to you all."
Sign up, step up, and get those free scones warm from the oven - just remember the cream goes on first!