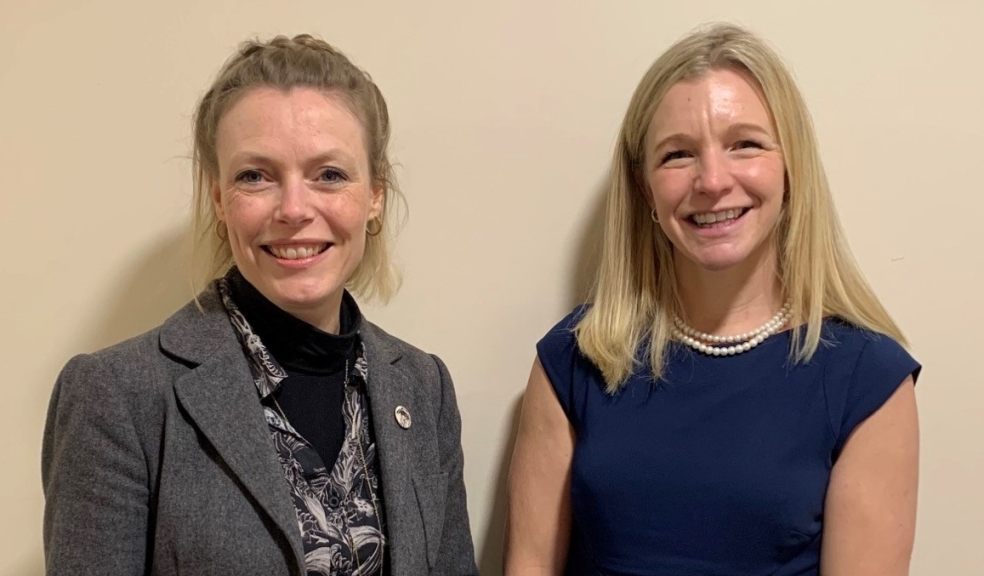 South west teacher training programme in the national spotlight
Two members of South West Teacher Training  - which is based in Exeter - shared details of its innovative mentoring scheme at a national conference.
South West Teacher Training (SWTT), which is located at West Exe School and is the Ted Wragg Trust's school-centred initial teacher training programme, is designed and run by the schools and teachers from within its partnership.
Team members Chloe Fox and Carrie McMillan presented at the National Association for School Based Teacher Training (NASBTT) annual conference.
Chloe Fox, assistant lead for SWTT, said: "The session we provided showcased our work on mentoring with deliberate practice. The team has made instructional targets the heart of their coaching, raising standards in teacher training and therefore in the experiences of children in our schools."
The session was well-received with many comments from delegates on SWTT's 'smart working practices' and a 'fascinating grounded approach to empowering mentors'.  
Carrie McMillan, said: "Our teacher training mentors are important to us, so it was fantastic to share the excellent work they're doing at a national level. We hope this work will help make teacher training more efficient and powerful for all concerned.
"Since the conference we have been happy to respond to requests from other providers asking for our support and will enjoy building these partnerships and feeding into the national framework for Initial Teacher Training."
She added: "We'd like to say many thanks to West Exe School and Cranbrook Education Campus for supporting SWTT with this 'illuminating' case study and pilot."
West Exe School and Cranbrook Education Campus are part of the Ted Wragg Trust which also consists of Isca Academy, St James School, Exwick Heights Primary School, Whipton Barton Federation, St Luke's Church of England School, Marine Academy Plymouth, Marine Academy Primary, All Saints Academy and Queen Elizabeth's School.