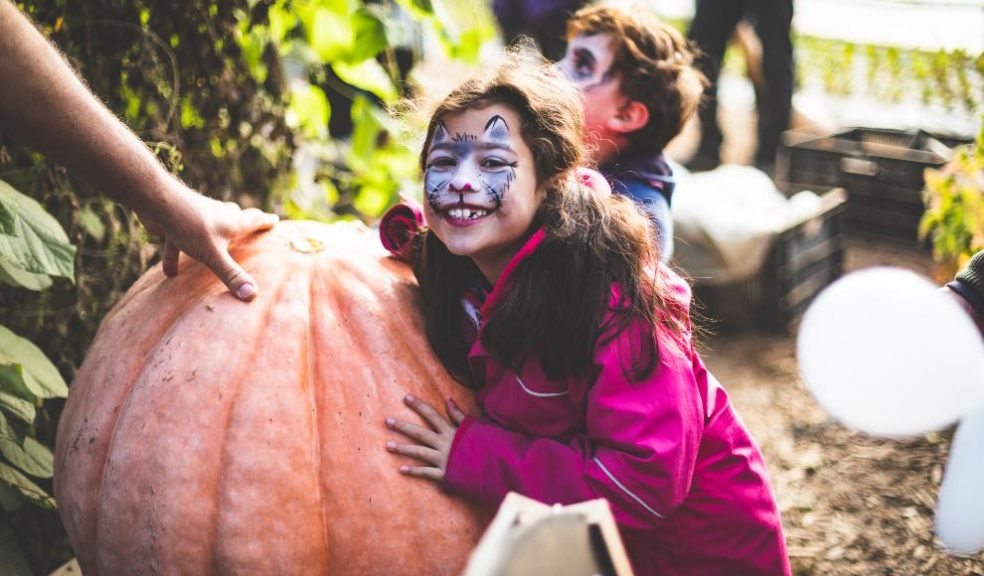 Riverford hosts its first plastic-free Pumpkin Day
Pull on your wellies and join in at the farm for a family friendly pumpkin celebration
Organic veg box company Riverford has turned its legendary Pumpkin Day event plastic-free for the first time to reduce its impact on the environment as much as possible.
The annual family fun event will take place on 26 October at Riverford's Wash Farm, Buckfastleigh, near Totnes.
Visitors can enjoy a range of activities, including pumpkin decorating, face painting, seed potting, live music and tasty food, as well as the chance for a farm walk.
"Because of the large number of plastic tools need for pumpkin carving, this year we will be decorating them instead. We will provide everything you need to make your pumpkins look the part, without the plastic," said Verity Carter, events manager at Riverford.
All food and drink from Riverford and other food vendors will be in 100 per cent compostable containers, and guests are encouraged to bring re-usable water bottles, cups or even Tupperware.
Plastic is a huge issue affecting both marine and land environments and Riverford is committed to reducing its impact as much as possible.
The company's 'Packaging Promise' outlines its plan to remove, reduce, reuse and recycle, on top of the pledge to turn all Riverford fruit and veg plastic-free, either loose or in compostable alternatives, by the end of 2020. Riverford's veg boxes already contain 77 per cent less plastic than supermarket organic equivalents, an independent study has certified.
"We have made some positive changes already and hosting an entirely plastic-free event for the public is another step towards reducing our environmental impact," added Carter.
There's plenty for adults at Pumpkin Day: hear Riverford founder Guy Singh-Watson and an expert panel debate 'Eating for the Planet', or pop along to Penny's polytunnel for seed-potting and headdress-making workshops.
There will be live music from Banned on the Moor and Stompin Dave, lots of organic food and crafts at the traditional Farmers' Market, food from The Riverford Field Kitchen, and hot drinks from Beanbug Coffee and Lemon Jelli.
"Our Pumpkin Day is a brilliant day out with loads for both kids and adults to enjoy, right here on the farm. It's also a brilliant way to celebrate the arrival of autumn and all the fantastic food that it brings," said Riverford founder Guy Singh-Watson.
The event is open to everyone, not just Riverford veg box customers. This is a ticketed event, tickets and more information are available at:
www.riverford.co.uk/pumpkinday