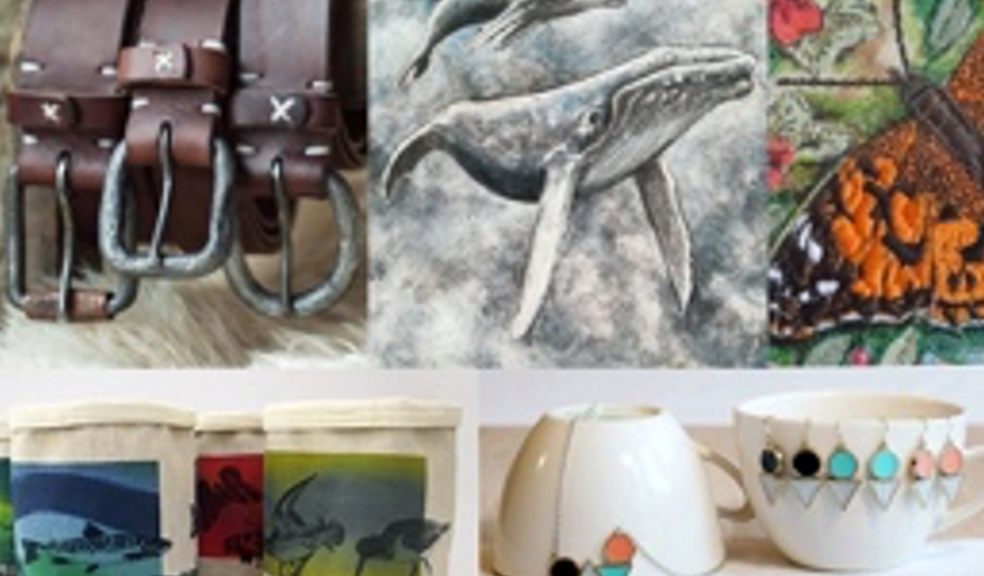 Renowned Exeter Craft Festival is back for 2022!
Madeleine Millington, current Chair of the volunteer committee that has run this event for over 40 years, told us how delighted everyone was to be able to stage the festival this year after the pandemic had made it impossible for the past two summers.
'We will have the usual array of high-quality work from Westcountry craftspeople and artists on Exeter's beautiful Cathedral Green on the 7th, 8th and 9th of July, and all the exhibitors are really excited to be back in front of the public again,' she said.
Crafters featured include Becky Crawford, who makes joyful mobiles and wire work art, Jenny Hicks, whose coil-built vessels decorated with the sgraffito technique and lava glazed spheres are both beautiful and restful to the eye, Jane Natolie with her gorgeous handmade teddy bears, and Katie Greaves, who uses the ancient technique of casting silver into cuttlefish bone to make several of her jewellery pieces.
There are textile makers, fibre artists, semi-precious stone jewellers, paper crafters and metal workers.
Owen Williams brings his paintings, which he creates using a limited colour palette to capture the juxtaposition of colour and form, while Annukka Costello uses acrylics to produce her beautifully atmospheric artworks, often inspired by the sensory experiences of her Finnish origin.
The couple trading as Terry Meets Julie displays the result of combining detailed screen printing with molten glass to create stunning pieces of glass art, ranging from colourful house number plates and coasters to large and lovely bowls, while William Newman uses glass, marble and pebbles and his skill in furniture making to produce unique mosaics.
People who love leather are well catered for, too, with beautiful bags made by Hilary Johnson and Simply Hide, and if you want a bespoke leather belt, the Belt Makers can help.
There is also woodwork, from domestic items such as Kym Robinson's food display boards, beautifully highlighted with hand painted designs in epoxy resin and Rosie Brewer's lovely kitchen utensils crafted from sustainably sourced FSC certified wood, to the superb boxes and book covers made by Jim Powell.
A Festival favourite is award-winning Sean Hellman, who demonstrates the craft of green woodworking throughout the event, while Mark Denman and his paintings of animals being comical is always popular.
There are so many more talented makers and artists coming together for this event that, whatever your interest, you are sure to find something you love, while also soaking up the summer fête atmosphere created by the free entertainment and enjoying something delicious from the various food and drink vendors. Full details of what the show offers can be found at: exetercraftfestival.co.uk.