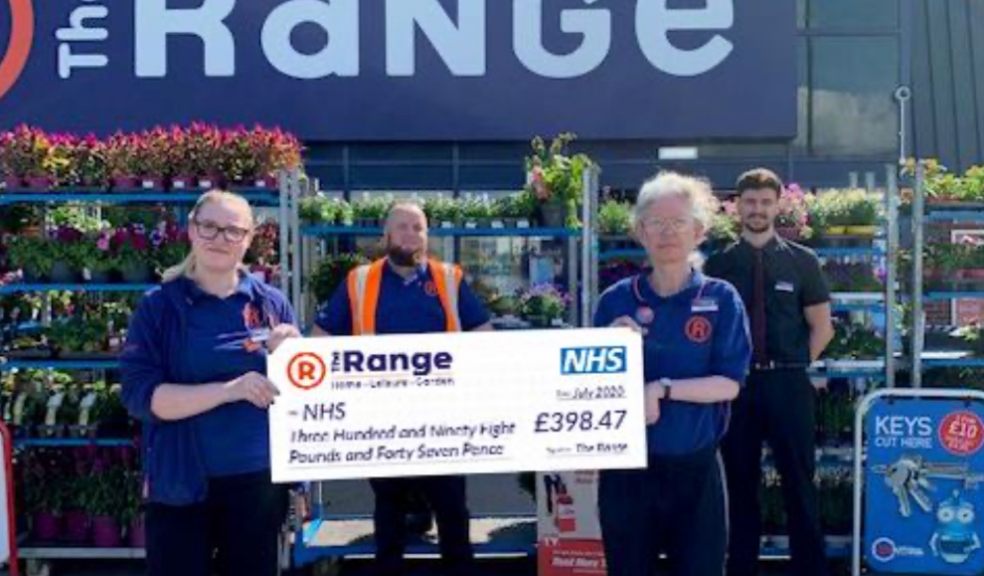 The Range raises over £51,479 for the NHS
Following months of hard-working and dedicated Range employees applying strict social distancing measures in stores, The Range's staff have additionally raised a collective £51,479.56 for the NHS. Through fundraising, the store-staff in all 175 Range stores across the UK have collected the grand total to be donated to the much-loved National Health Service.
With the added pressure of the pandemic, The Range has put social distancing measures in place to protect staff and customers, ensuring the safety of all those in-store. Staff have been praised for their dedication to following the safety measures alongside their work in raising a large sum of money for the NHS to help during the Covid-19 pandemic. Specifically, The Range Alphington has gone above and beyond and raised a soaring £398.47 for the National Health Service.
In line with current Government guidelines, additional measures are in-place to make it safe for staff and customers. These include social distancing markers to help people stay at least 2m apart, sanitising stations at the entrance and contactless card payment where possible.
Owner and Founder of The Range, Chris Dawson states: "I think our customers will be proud to learn that we have raised a collective £51,479.56 to help our valued and loved National Health Service. I am extremely proud of the effort store staff have put in to achieve this, as well as keeping our social distancing measures in place".
Visit your local Alphington store today to get your Everyday Essentials and more.