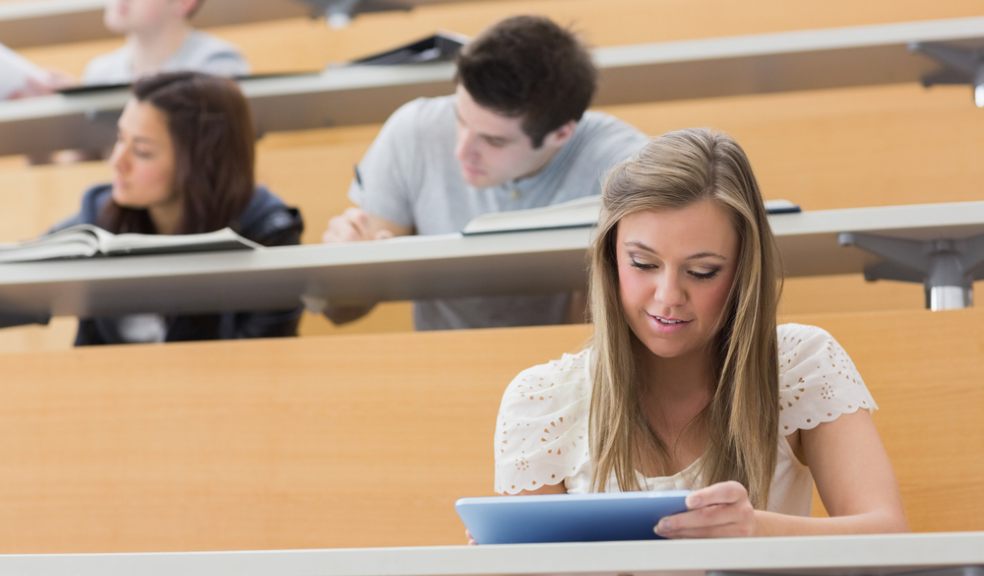 Opportunities Week arrives at Exeter University
Opportunities week arrives at the University of Exeter from 29th October to 2nd November. It's an exciting and varied programme of activities offered by the Grand Challenges team, disciplines and colleges, the Guild and the University.
First year students will be given tasters of some of the University's best research, which addresses some of the biggest global challenges of the 21st century; such as water security, child health, ageing, climate change, and international security.  In June 2013 the students themselves will participate in these Grand Challenges, and produce high-impact outputs such as film, policy statements, plays, and ideas for social enterprise and economic entrepreneurship. 
There will be an opening event on Monday 29th October at 2pm with TV wildlife presenter Nick Baker and Guild president, Nick Davies, in the Alumni Auditorium, Forum, Streatham Campus and Chapel Lecture Theatre, Cornwall Campus. To register to attend the launch event email Grandchallenges@exeter.ac.uk
During Opportunities Week lots of other events to enhance employment prospects and develop academic skills will be available to all students in our Exeter and Cornwall campuses.  
Professor Janice Kay, Deputy Vice-Chancellor (Education) explains: "All first years are expected to participate, and to take advantage of tasters of some of our best research with the most impact – from medicine, child health and synthetic life to state and security and visual culture.  The events are designed not only to be stimulating, challenging and fun, but also to help our students consider how they will develop the skills and qualities that will maximise their chances of academic success and employment.   
"Making the most of opportunities like these is what makes Exeter students stand out from the crowd and are just one more reason why Exeter was chosen as Sunday Times University of the Year."   
The taster sessions for the Grand Challenges dilemmas will help first year students decide which of the key dilemmas of the 21st century they would be interested in examining in an interdisciplinary research group at the end of the Summer term.  Taster sessions will be led by the academics who will be leading each of the dilemmas and will explain what will be expected of first year students in the Grand Challenges programme.  Taster sessions will also be available to view online.  
A timetable can be viewed via the Grand Challenges website www.exeter.ac.uk/grandchallenges while the main programme is available at www.exeter.ac.uk/opportunities-week/.  
Second, third and fourth year students are welcome to drop in on the academic skills development and employability activities that are relevant to them during Opportunities Week. Teaching for non-first year students will still be scheduled.  It is advised that all students check personal academic timetables in order to coordinate activities around these commitments.