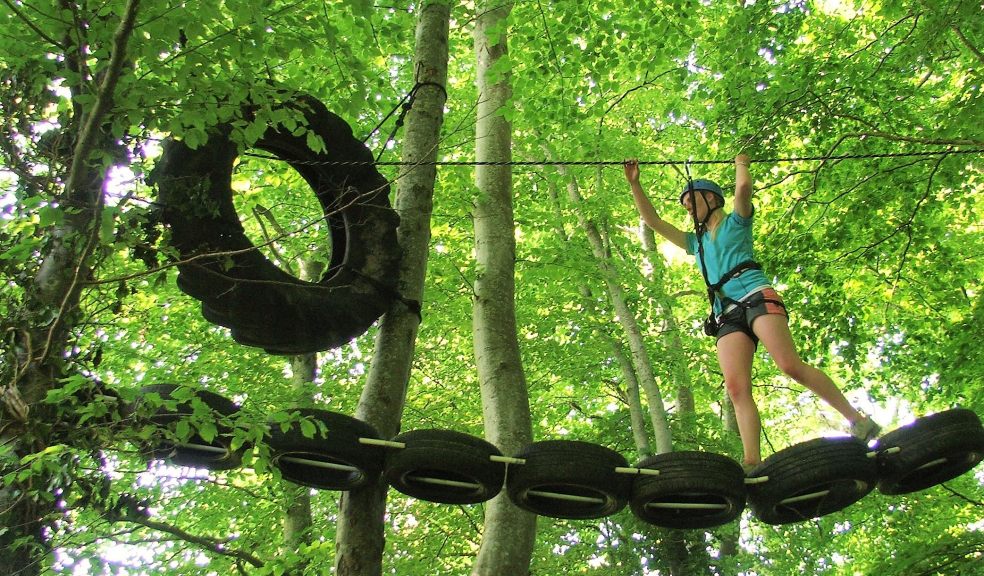 New Mud Fun Run launched in Dartington for families
Thrill-seeking families are invited to get muddy for a good cause at a brand-new event at The Shops at Dartington during their May Food Fair on Sunday 27 May.
The Mud Larks Fun Run will consist of a 3km course, run twice by those feeling truly mighty, and includes a 500-foot zipline, 40-foot abseil, running through mud, navigating tyres, taking part in a dry kayak hill climb and there's even archery thrown in too.
All profits from the Fun Run will go to Unity in Sport, a Plymouth based organisation that encourages children of all abilities to get involved in sport. The run is organised by Dynamic Adventures who are based at Dartington and have years of experience in outdoor pursuits.
Barbara King, Managing Director of The Shops at Dartington says, 'The Mud Larks Fun Run doesn't have to be competitive and families can complete the course at their own pace – navigating, jumping, climbing and laughing their way around." She continues, "Each muddy warrior who embarks on the challenge will help support countless children of all abilities to get active through sport, which is not just important for health and well-being, but will put a huge smile on their faces too. It promises to be a fantastic event for all the family, so we urge people across the Westcountry to sign up now."
The fun run takes place during the eighth May Food Festival held at The Shops at Dartington. When the fun run is over, come and join the Food Fair to enjoy the local street food or try a local brew. In addition, there will be a food marquee to explore, live music, pot throwing on the wheel, magic shows and a host of competitions in the 15 assorted shops on site.
In association with Food Drink Devon, the food marquee will offer some of the best small food and drink producers in the area.
The entry fee for Mud Larks Fun Run starts at £20. Children must be eight years old or over. The races start at the archery field located in the Foxhole car park at The Shops at Dartington. Starting times at half hour intervals start from 10am to 2.30pm with a maximum of 20 participants for each start time.
No participant will finish the race in a pristine state, so they are welcome to use the limited shower facilities in Dartington's nearby campsite. A change of clothes and towels is advisable!
Booking is essential, so please visit https://www.dartington.org/whats-on/event/?id=306598 to reserve your place. Parking is £3 for the day, so there's plenty of time to enjoy the Food Fair too.