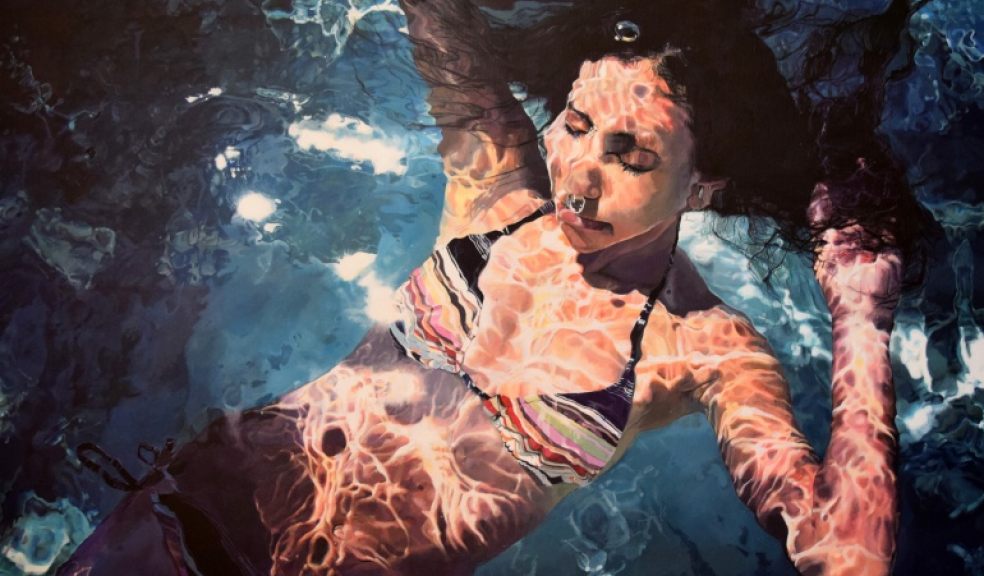 New Devon artist sells painting in US
Ottery St Mary-based artist, Abi Whitlock, is celebrating the successful sale of her first artwork through online art marketplace, Artfinder, just days after she joined the site.
The 23 year old whose application to sell on the site was approved on Saturday 5 September, sold one of her hyper-real acrylic paintings, 'Adrift' to a customer in Illinois on Monday 7 September for the list price of £3,400.
Abi has only recently committed to her art full time, recently moving to Devon with family after graduating from catering college.
She said: "I'm completely overwhelmed! I joined Artfinder thinking that it would be useful for my profile. I certainly didn't expect to sell anything in the first few days. This is definitely a really helpful first step for me in beginning a career as an artist."
"My inspiration comes from my recent move to coastal Devon, trips to the beach and outdoor pools. I try to capture the way entering the water enables the swimmer to enter an altered state of mind; a form of escapism from the real world. Although I work in a very realist style, painting water creates natural abstraction within the piece. Water and its interplay with light generate unusual, distorted and complex patterns, altering the perception of everyday images."
Artfinder is world's largest online marketplace for original, affordable art, connecting buyers directly with independent artists around the world. Prices start from under £25.
To view more of Abi's work on Artfinder please visit: