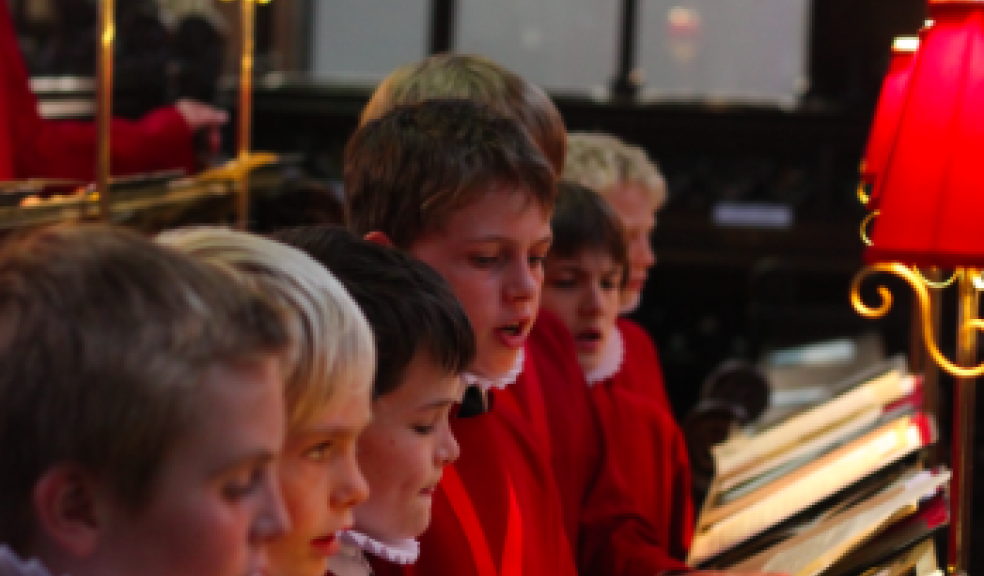 Musical opportunity for Devon's young singers
Youngsters who love singing are being offered a wonderful chance to spend a day with Exeter Cathedral's Choristers at a special event next month.

The day-long taster session, which takes place on Saturday 26thNovember 2016, is a free event offered by the music department at the Cathedral and gives children an opportunity to get a taste of life in the Cathedral Choir and sing with the current Choristers.

Timothy Noon, the Cathedral's Director of Music and conductor of the Cathedral Choir, will lead the singing workshops on the day. He said:

"Singing in a choir is not only really enjoyable for children but also brings great educational and social benefits. The boys and girls of Exeter Cathedral Choir train to a very high standard and sing together for many hours per week during school terms. This is a great opportunity for boys and girls who like singing to meet real Choristers, to work alongside them, and to learn about what they do. It will also be a fun day!

The free event is aimed at children aged 7-9 years old and will run from late morning until the end of the Christingle service at around 17.00. Booking is essential, and more information (including details of how to apply) is available from exeter-cathedral.org.uk

Exeter Cathedral Choir sings at 8 services a week as well as taking part in concert, touring and recording engagements. The 36 Choristers all attend Exeter Cathedral School.