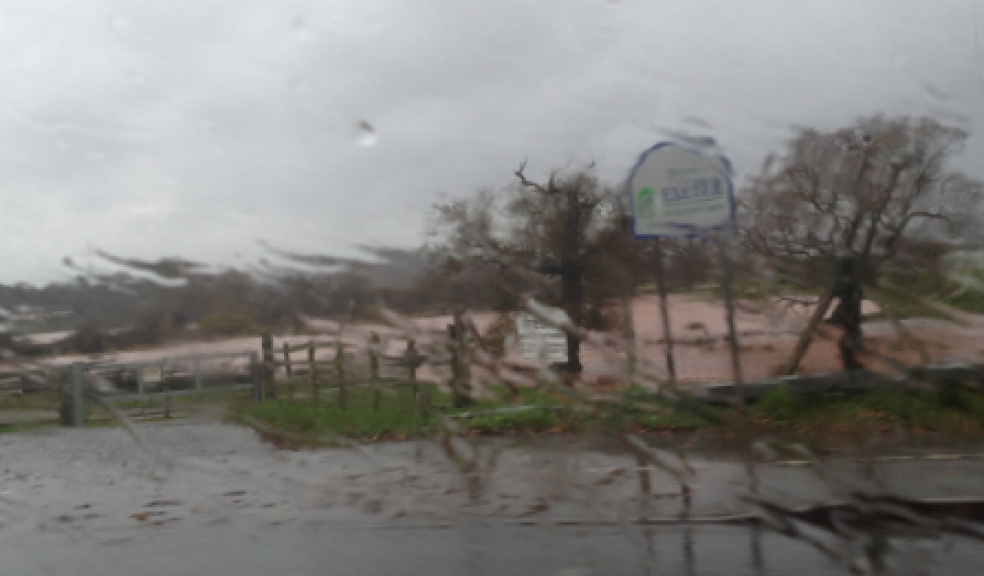 A miserable return to work for some
The wet and windy weather that has been ever-present this festive break will be back again just in time for some of us returning to work.
Those living or commuting near seafronts were warned to be extra careful as the stormy conditions will coincide with spring tides.
An Environment Agency spokesman said:  "From Monday onwards large waves and strong winds are expected along the south and west coasts which may lead to spray and waves over-topping promenades and coastal defences, especially on Thursday as spring tides approach."
The Met Office five-day forecast is as follows:
Monday:
The strong winds and outbreaks of rain will clear eastwards during the morning, to leave a bright and breezy afternoon and the odd shower is possible in the west. Maximum Temperature 11 °C.
Outlook for Tuesday to Thursday:
Remaining very unsettled, with another spell of wet and windy weather on Tuesday. Thereafter, staying windy with further bands of rain, interspersed with bright or clear spells and scattered showers.
Devon County Council spends between £4-5 million a year on roads affected by winter weather. This involves salting roads, clearing snow and responding to flooding issues.
Devon County Council's Highway Operations Control Centre (HOCC) is staffed 24 hours a day, 365 days a year, to co-ordinate work on the highway network. It is fully equipped to monitor the effects of winter weather on Devon's roads.
The technology used by the HOCC includes a network of roadside ice detectors at strategic locations, which provide information on road surface temperatures and are used to help predict conditions. Radar and satellite images are also used to track rain and cloud cover across the county, and the County Council also has close links with specialised weather forecasters.