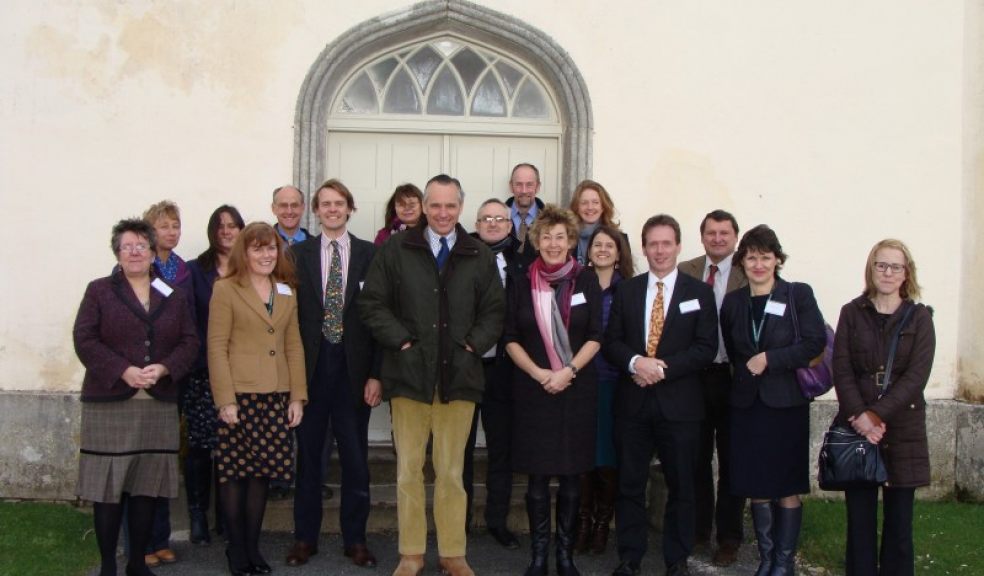 Minister praises work of Natural Devon
Members of Natural Devon (Devon Local Nature Partnership) have met with Defra Minister Lord de Mauley.
The meeting was an opportunity to inform the Minister of the achievements and challenges faced by the Partnership, which brings together those working to protect and enhance our natural environment for the benefit of everyone in Devon.
Nicola Bulbeck, Chief Executive of Teignbridge District Council, and Tim Jones, from the Local Enterprise Partnership, discussed issues of development around Exeter and the importance of maintaining green spaces, cycle routes and footpaths.
Professor Martin Attrill, from Plymouth University, and Harry Barton, CEO of Devon Wildlife Trust, highlighted the value of our environment and the need for long term funding for the management of habitats and species. Alison Kohler, from Dartmoor National Park, and Corinna Woodall, from Tamar Valley AONB, emphasised the importance of Protected Landscapes to Devon's economy and people. 
Suzanne Goodfellow, Chair of Natural Devon, said: "The meeting gave us an opportunity to show the Minister the range of Devon's leaders involved in the Partnership and the range of issues we cover.
"Natural Devon is not just about wildlife organisations. It is about all sectors coming together to ensure that our wonderful natural environment can support a healthy economy and provide fantastic recreational opportunities for us all. We were able to emphasise the need to bring together public and private funding to ensure win-wins for our economy and the environment. It is possible. We just need to get better at working together and for the environment to be raised up the political agenda." 
Discussion also focused on work being done between the environment and health sectors to increase the number of people getting out and about to be "naturally active". 
Councillor Andrea Davis, Devon County Council Cabinet Member for Health and Wellbeing and Chairman of the Devon Health and Wellbeing Board, said: "There was genuine praise for what we're doing in Devon, which was very heartening. Lord De Mauley was visibly impressed and enthusiastic about our health and wellbeing partnership with both National Parks and commented on the uniqueness of approach to the Natural Environment and health in the County, and with our colleagues at Somerset County Council.
"In particular we are looking innovatively at using the public health grant and the National Park grant to the benefit of our population to improve the health outcomes and reduce inequality, while opening up our most beautiful landscapes to under represented visitor groups. As a representative for both Devon, and Exmoor National Park, Lord De Mauley has invited me to talk to other ministers about the projects and how we managed to bring it about in Devon."