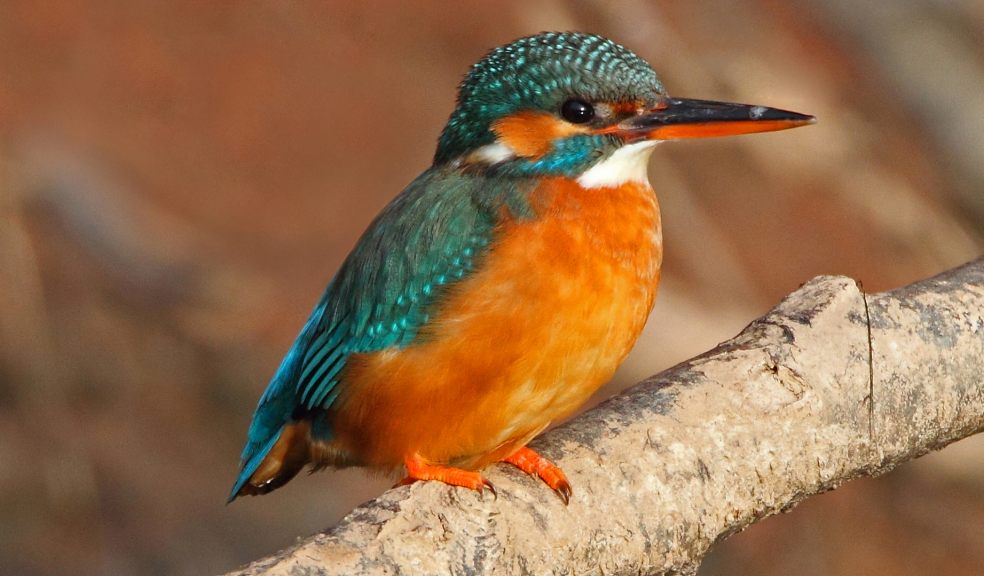 Looking after the River Sid - the restoration project making a splash in East Devon
A project which aims to improve the water quality and wildlife of a Westcountry river has made a splash in East Devon.
The project is a joint initiative between Devon Wildlife Trust and the Sid Vale Association. It is based on a six-mile stretch (plus tributaries) of the beautiful and popular River Sid upstream from Sidmouth.
Devon Wildlife Trust's Scott West is leading the project: "Many people know and love the River Sid. It's somewhere that local communities walk, play and live beside. It's also a key component of what brings tourists to this wonderful part of the world. What the project is aiming to do is to ensure that the river remains as a special place for and people and wildlife. That means looking after its water quality and making sure that it can continue to support a wide diversity of life."
After six months of the project Scott has certainly got to know the river intimately having achieved an impressive amount of work which has included:
•       Walking the entire length of the river and its main tributaries, not using its banks but actually in the river in waders!
•       Taking surveys of invertebrate life (typically mayflies and waterbugs) from along the river as a means of evaluating its water quality status.
•       Conducting a series of 'electro-fishing' surveys of the river – whereby fish are temporarily immobilised by  an electric current (this is only done under consent by the Environment Agency).
•       Consulting with and advising ten local major landowners regarding land management and its impact on the river.
Scott underlined the project's potential "It's also an opportunity to see how positive management on the Sid can lead to healthier rivers not just here but across East Devon. We plan to take the lessons learned on this one small river catchment working with local landowners and enhancing riverside habitats and then apply them to other rivers."
The River Sid already supports an amazing amount of wildlife including such iconic species as kingfishers, otters, brown trout and damselflies, but Scott believes it could to support more. Scott said, "This river has the potential to support other well-known but threatened species, perhaps the best example would be migrating Atlantic salmon. This river and other rivers like it would once have contained good numbers  of salmon. Local people recall seeing them in years past. Our ambition is that the Sid and its neighbouring rivers might one day support species like this again."
The project is not only targeting the lives of the rivers wildlife, instead it is also engaging local communities through an ambitious education programme. Devon Wildlife Trust's Education Officer Paul Martin has been working with two local schools – Sidbury Primary and Sidmouth Primary – on a series of 'river days'. Paul explained: 'On river days we take groups of local children out to the River Sid. We assign them stretches of the river and ask them to explore them recording the wildlife that they find. The idea behind the visits is to get the children more familiar with their local river, to appreciate its beauty and to learn about the wonderful life it supports. The children certainly seemed to have enjoyed the experience!'
The project's encouraging start bodes well for its next phase. Scott West explained, "These initial months have been about understanding the river, its wildlife and the pressures upon it. It's also been about recognising the potential areas in which good local management can make a really positive impact. The next steps are threefold. First, to offer clear advice to local landowners on how they can play their part. Second, to address some of the physical barriers which face migrating fish, so for example introducing fish passes (ladders or pools) to help them overcome weirs. And lastly, to restore habitats along the river's banks – one special area we hope to tackle is the introduction of fencing to prevent cattle from entering the river."
For further information please visit www.devonwildlifetrust.org and www.sidvaleassociation.org.uk
Photo: Kingfishers are just one of the species being helped on the River Sid (Photo: Chris Root)