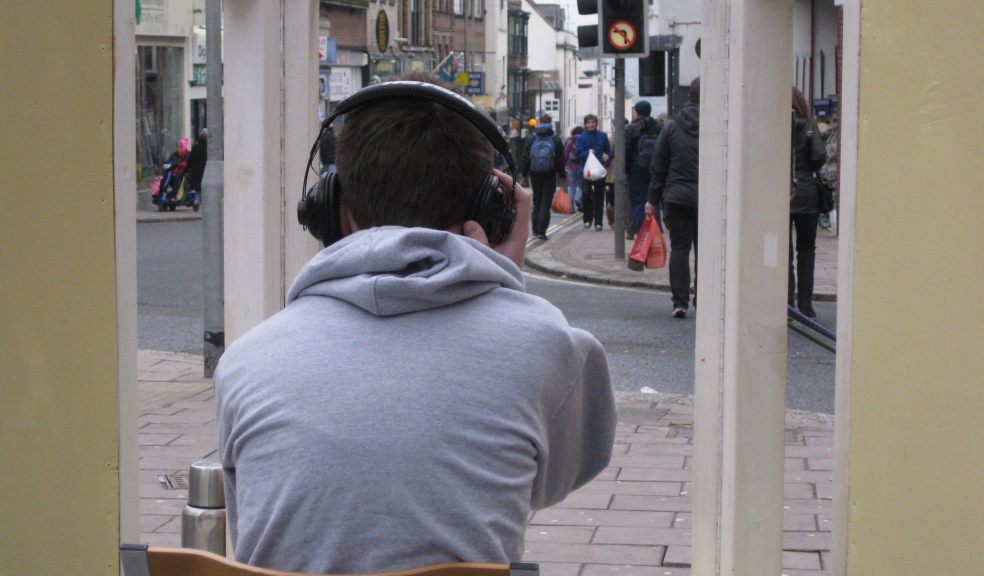 Last chance to share your view with 'This City's Centre'
Devon-based artist collective Blind Ditch is looking for Exeter residents to be involved in an ambitious art project that will result in a video installation at Royal Albert Memorial Museum this summer, and provide inspiration for performances around the city in September during Unexpected, the new festival for Exeter.
Blind Ditch are looking for a particular group of 20 people who live within 10 minutes of Cathedral Green to become part of the video installation at RAMM this July.
To draw attention to the project, Blind Ditch have been out in the city centre with a specially constructed mobile bay window to invite passers-by to contemplate the view of the city centre before considering whether to contribute their home view to the installation.
Cat Radford from Blind Ditch says "Since opening out the invitation to become involved in the project we've collected really inspiring stories from Exeter residents that together creates a fascinating portrait of the city through the eyes of its residents. We're reaching the end of the scheduled time for people to come forward and we're yet to meet anyone from the West Quarter, from the Longbrook Street area, or from anyone with a view of the Quay within our 10 minute Cathedral Green catchment. We'd also be keen to hear from men who'd be interested in getting involved, as the majority of volunteers have been women so far. It is really important for the project that we collect views from 20 diverse perspectives (socially, culturally and geographically) so we hope that there are people who hear about this invitation who come forward to get involved"
The video installation at RAMM launches on 23 July, with a live performance in a city centre location taking place between 17 - 22 September as part of Unexpected.
More information about the project can be found at www.thiscityscentre.net, or if you'd like to register your interest contact Cat Radford on cat@blindditch.org or call 07754 232285.
This City's Centre is supported by the National Lottery through Arts Council England and Exeter City Council, and delivered in partnership with Exeter Phoenix, RAMM, Exeter City Council, Exeter College, University of Exeter and i-Dat.