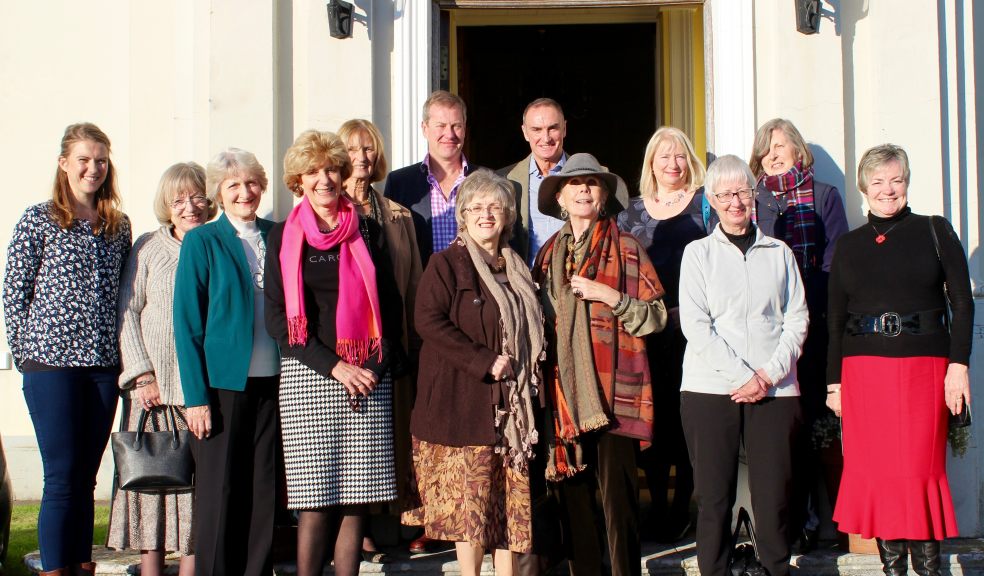 Ladies Do Lunch at Bridwell
Exeter-based Ladies Do Lunch enjoyed a memorable day out visiting Bridwell Estate at Uffculme.
Bathed in late Autumn sunshine, the 100 acre estate never looked lovelier.
Founder/hostess Sally Sedgman, co-hostess June Hutchings and administrator Lydia Vanstone and their guests were greeted by Lord Ivar Mountbatten and his partner James Coyne who gave them an exclusive tour of the Georgian house, orangery and chapel, complete with a wry commentary about the history of the house.
They then joined the ladies for a champagne reception followed by a delicious lunch in the dining room.
The estate only opened its doors to the public last year as a venue for weddings, corporate events, private parties and outdoor activities but it is already gaining an international reputation as one of Devon's finest venues.