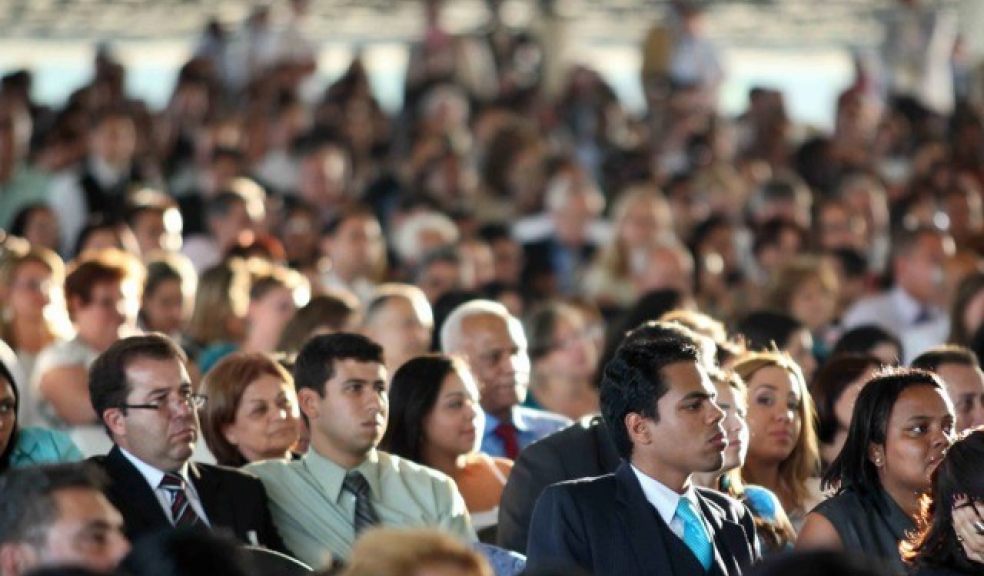 Jehovah's Witness Convention - Exeter
An expected audience of around 3,000 Jehovah's Witnesses and members of the public are beginning to arrive at the Westpoint Arena for their three day annual Exeter Convention.
This year's Convention theme is "Don't Give Up!"
"Challenges in life can rob us of peace and even cause some to think about giving up," states David A. Semonian, spokesman for Jehovah's Witnesses at their world headquarters in Warwick, New York. "Our convention this year will benefit both Witnesses and non-Witnesses because it promises to empower individuals not only to keep enduring but also to cope with challenges productively."
Last weekend 3,800 Witnesses and others from Cornwall and South Devon attended their Convention at Westpoint, this weekend it is the turn of delegates from across Somerset, North, and Mid Devon to enjoy the same uplifting program. It is one of 21 such Conventions across the UK, in total the program will be presented in 24 different languages. Last year over 13 million persons attended the Witnesses Conventions worldwide, more are expected to attend this year.
The program is divided into 52 parts and will be presented in a variety of formats, including brief discourses, interviews, and short videos. Additionally, one segment of a three-part feature film designed to help families will be shown each afternoon. Of special interest will be a discourse especially for the public at 11.20 on Sunday morning entitled "Never Give Up Hope!", as well as the public Baptism of new believers on Saturday at 11,45 a.m. The program lasts from Friday through to Sunday and begins at 9.20 each morning.
Admission was free and no collections are taken
Watch a video about our conventions and see a complete program schedule at jw.org