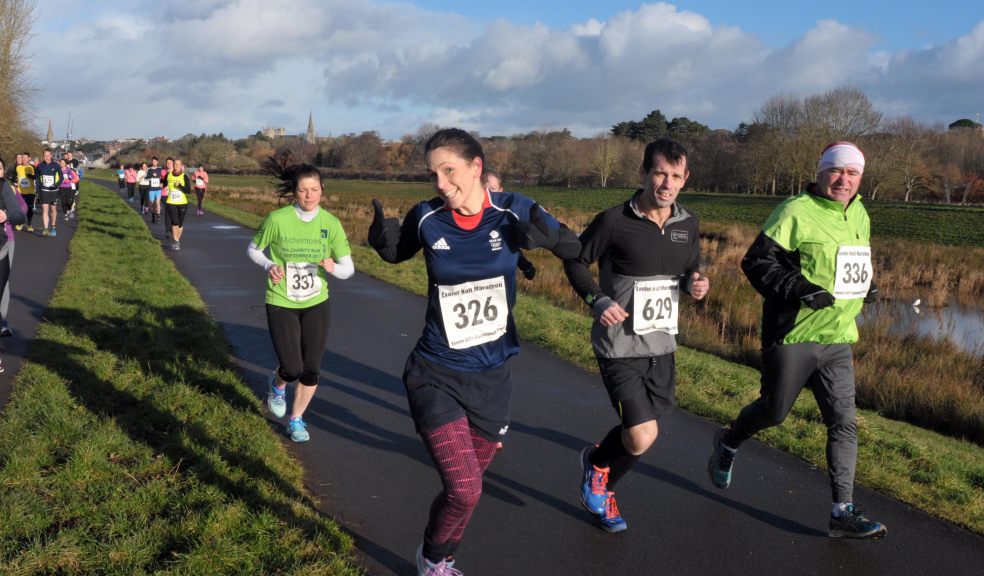 Hundreds of runners to line up for the Exeter marathon
Runners from across the country – and further afield – will be taking to the streets of the city this Sunday for the Exeter Marathon.
A total of 500 people have signed up for Exeter's only marathon and 10k race – which take place this Sunday – and they include a runner from the USA who is flying in just for the event.
Hundreds of spectators are expected to support the event, which starts from the home of Exeter City FC, St James Park, before heading down to the River Exe. The majority of the route is along the River Exe and the canal offering some beautiful viewing points for spectators to support friends and family along the way.
The event, which is in its third year, has been organised by the leading health and wellbeing charity, CITY Community Trust.
Catherine White, Senior Development Manager for CITY Community Trust, said: 'Every year this event gets bigger and better. Runners know to expect a well-organised event along a beautiful course. A large part of the route is run along the river and canal basin, being a flat course it's great for first timers or experienced runners looking to achieve a personal best.
'We're looking forward to welcoming people from all over the UK – and beyond, including Susan Tater who is travelling from America to compete.'
CITY Community Trust has partnered with Children's Hospice South West, Age UK Exeter and the Exeter Royal Academy for Deaf Education for the event.
The marathon forms part of a celebration day of running for all ages and abilities, which also includes the Children's Challenge.
More than 350 children will be taking part in the Children's Challenge along the final mile of the Marathon route. The challenge is part of an initiative to encourage children to be more active.
They have been set the challenge of running a half-marathon over a period of weeks, with the final part to run in the Fun Run Marathon. Many will be running with parents, guardian, run leaders and teachers who are encouraged to run with the children and be supported by friends and family along the way.
For more details visit https://www.exetercitycommunitytrust.co.uk