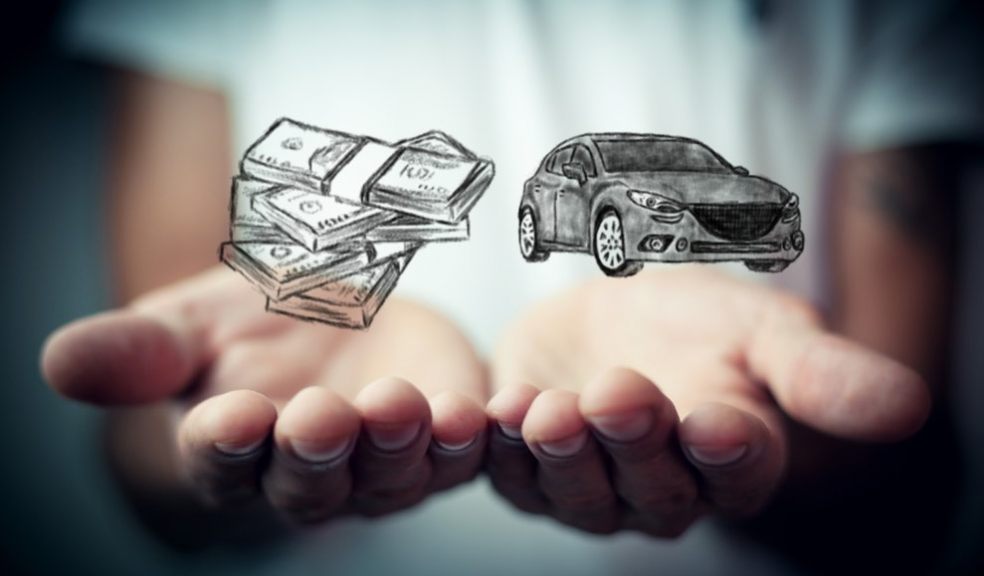 Is your car on its last leg? Are you looking to treat yourself with a vehicle upgrade in 2020? Adding an extra member to your family and need a third row?
Regardless of the reason for needing a new vehicle, you'll first need to sell your old one. Not only will this give you extra cash to fund the new car payment, but it will also free up room in your driveway! 
If you're wondering how to sell a car fast without sacrificing top dollar, keep reading.
Clean Up the Vehicle 
Wonder where to start when it comes to how to sell a car? The first step is to clean up the vehicle. 
No one wants to buy a vehicle with mud on the exterior or food crumbs on the seats. Instead, take the time to fully detail the vehicle both inside and out. Get the vehicle looking as close to new condition as possible. 
You can attempt to do this yourself, but it may be worth paying a professional to do the job.
For a little extra touch, add an air freshener that features a "new car smell." 
Do Simple or Minor Repairs
In addition to cleaning your vehicle, you should make it a priority to do all the minor repairs you've been avoiding. 
Have a door handle that sticks? What about a crack in the windshield? Is there an unusual sound when you switch gears?
All of these things could deter a possible buyer away from your vehicle. Take care of these things beforehand to speed up the selling process. 
And if you're looking to get a little extra money out of your vehicle, check out these upgrades worth the investment. 
Know What Your Vehicle is Worth
Another step to take when learning how to sell a used car is finding out what your vehicle is actually worth. 
Even though you bought your vehicle for $15,000 two years ago, cars depreciate in value rather quickly. You may be surprised by the amount of money your car is actually worth in today's market. 
There are many online resources, like Kelly Blue Book, that you can use to determine the value. The price will fluctuate based on the condition, miles, and location in which you're selling. Don't forget to account for any recent repairs you made to the vehicle, as these can raise the value. 
Always Attempt to Sell Privately 
So now that you're vehicle is ready for sale, who are you selling it to?
You have two main options when it comes to selling your vehicle — trading it in or selling it privately. 
Trading in your vehicle is the process of selling it to a car dealership in exchange for a lower purchase price on a new vehicle. Many people take this route because it's convenient and they can use their old vehicle in lieu of a down payment. But a dealership will offer you a lot less money for your trade then you could get by selling it yourself. 
Selling a vehicle privately means you do all the leg work. You advertise your vehicle for sale and search for a buyer willing to pay your asking price. This can take some time, but often the extra money you receive is worth it. 
The following tips will take you through the steps of how to sell a car privately. 
Use Your Photography Skills 
When selling a car privately, a lot of the success hinges on how well you advertise. If you post an ad with blurry pictures of your vehicle — or no pictures at all — don't expect buyers to flock to your vehicle. Instead, you'll want to take the best photos possible to catch a buyer's eye. 
Start by finding a clean background to photograph your vehicle against, such as an empty parking lot. Then, make sure you're taking all your photos in peak daylight hours, so your photos are all well-lit. 
You'll need a variety of photos, including:
Complete exterior from multiple angles
Exterior with doors open to see the interior
Close-up of the driver's seat 
Detail shots of any unique features or blemishes
A photo of the odometer to confirm the miles
Advertise on as Many Platforms as Possible
To sell your vehicle at a prime price, you're going to want to get an advertisement in front of as many eyes as possible.
Wondering how to sell a car on craigslist or another for-sale website? Start by uploading the photos you took and write up a brief description. This should include the year, make, model, miles, any needed repairs, and your asking price. Remember to include your contact information!
Once you upload the information to one platform, then just copy and paste the information onto the next one on your list. Along with your traditional for-sale sites, also post it on social media networks. And don't forget your local newspaper's online and print classifieds section! 
Running out of Time? Consider a Junkyard
If you've tried all these steps and still are not getting any offers on your vehicle, there is another viable option. Many junkyards around the area offer cash for junk cars.
Based on the year, model, and condition of your vehicle, you can still get a reasonable offer this way. Start by finding a junkyard and giving them the basic info of your vehicle. They'll then provide a no-obligation offer, which you can choose to accept or deny. 
Arguably the best part of this method is how quick the process is. Once you accept an offer, an employee will come to your house to tow away the vehicle, leaving you with cash. This is also helpful if your vehicle isn't in running condition, as you won't even need to do any repairs to get some money out of it. 
Just know that you usually get less money this way than if you sold the vehicle privately. But, the lower offer comes with a quicker sale and a lot less hassle. 
Now You Know How to Sell a Car Fast
With these tips, you now know how to sell a car fast. 
Start by cleaning up the vehicle and doing any minor repair jobs you've been putting off. Then, research what your car is worth and attempt to sell the car privately to get the most money possible. Take quality photos of the vehicles and post your advertisement on as many platforms as possible. 
If you still aren't getting any bites or your vehicle is not worth the hassle, then find a local junkyard to sell it to. 
Now that you've sold your vehicle for some extra cash, it's time to start shopping for your new ride. Check out our large variety of online vehicle reviews to find the car that best fits your needs.