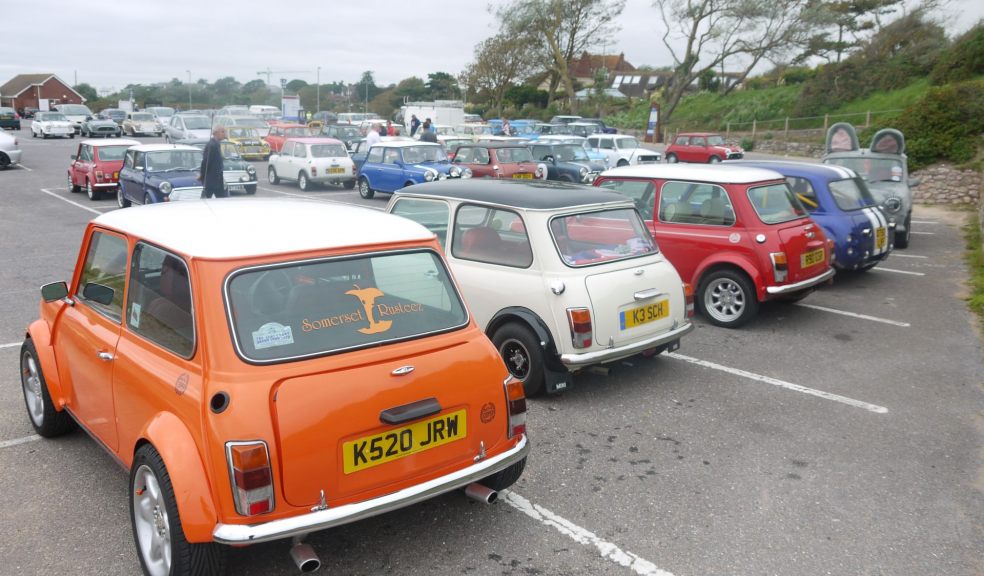 Exmouth RNLI to host Jurassic Classic Mini Rally
For the third year running, Exmouth RNLI will be the hosts at the finish line of the Classic Jurassic Mini Club's Mouth 2 Mouth rally on 15 September. The club plan to raise money towards Exmouth RNLI's launch and recovery vehicle appeal.
Starting from Weymouth Pavilion in the morning, the enthusiasts will take a tour of Portland before heading along the scenic Jurassic Coast, westwards. The first Minis are due to arrive at the lifeboat station on Queens Drive from 1pm onwards. Exmouth Town Council are supporting the event and the Minis are intending to park in Foxholes car park, opposite the lifeboat station. RNLI volunteers will provide a pay-to-eat barbeque for everyone who took part in the rally and spectators alike.
All are welcome to come along to this free event where this year a number of local musicians have very kindly agreed to entertain visitors to the lifeboat station, throughout the afternoon. There will be an opportunity to speak to RNLI volunteers about the fundraising appeal for the vehicle and the new Shannon-class lifeboat, due at the station by next Easter.
Last year, over 80 minis took part in the rally and this year the club aims to break the 100 barrier with other clubs joining the Mini adventure. The £8 per Mini entrance fee will go directly to the appeal and drivers will also be collecting in buckets along the route. Money raised by the barbeque and raffle will also contribute to the fundraising. Local Exmouth businesses have offered the lifeboat station discounts on food supplied for the barbeque and donated raffle prizes.
For more details, please see the club's website: www.jurassiccoastminis.co.uk/m2m_info.html or Facebook page 'Mouth 2 Mouth Run 2013'.