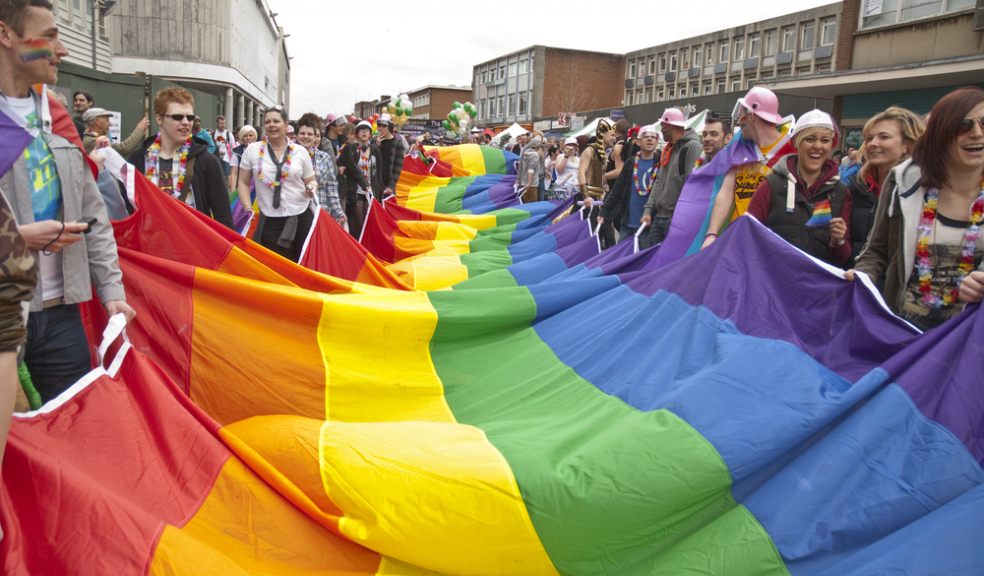 Exeter Pride is back... and it's set to be bigger than ever
The fifth Exeter Pride, a celebration of Exeter 's LGBT communities, will take place on and around Saturday, 23rd March.
Last year more than 1,500 took part in the Pride Parade down Exeter High Street and more than 2,000 people attended events held at Exeter Phoenix.
This year it is back and will be bigger, better and more colourful.
Save the date and make sure you are free, because you definitely don't want to miss it this year!
Full details of events, times and venues will follow with regular updates on the website www.exeterpride.co.uk and Facebook page… but in the meantime, here is a little taster of what you can expect on the day:
The Pride Parade
Lots of groups with banners, fire engine, music, huge rainbow flag parade - meeting @ St Sidwells Centre and walking through the City Centre to the Exeter Phoenix, where all the events of the day will be situated.
The Marketplace
With stalls where you can shop, get support & information from local & national organisations, learn something new and see live entertainment & demonstrations.
Workshops
These include Strictly Same Sex! dancing, Drumming, tackling
hate crime and many others.
The Secret Garden
Feeling sporty? Then how about a penalty shoot-out with the Devon Lions?!
The Pride Panel
This year's big debate will be on Equal Marriage, a very current topic!
The Terrace
Battle of the DJ's is back and it's gonna be awesome!
The Auditorium
A whole host of live music & performers throughout the afternoon, including tribute acts and top local artists, as well as some from further afield.
Later in the evening there will be a club night at Exeter Phoenix to take you into the early hours!
There will also be some surprise events on the day, which promise to be hilarious. But you wont find out unless you go along!
There will also be a whole host of Pre-Pride events this year, details of which will be announced very soon.
That should whet your appetite for starters so make sure you remember the date and the Pride Committee hope to see you there, because Pride would just not the same without YOU! 
Also, if you want to volunteer, have a stall, perform or get involved, please do make contact using the form on the website.