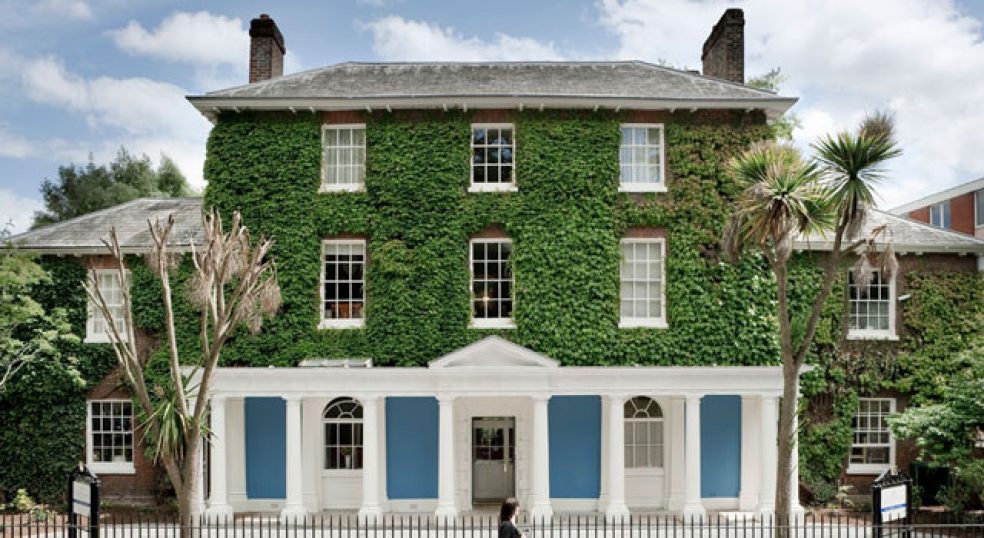 Exeter hotel secures exclusive Gay Wedding Guide spot
Exeter's Southernhay House hotel has become one of the first hotels in the country to secure inclusion in The Gay Wedding Guide.

Inclusion in the guide means that the Southernhay House Hotel in now in an exclusive list of high quality, openly 'gay friendly' wedding venues.

Southernhay House has already proven a popular venue for civil partnerships ceremonies and receptions but with the recent passing of the historic Same Sex couples Act last year now hopes to host same-sex marriage as well.

Deborah Clark, Hotel owner says:  "Since Civil Partnerships have been recognised in the UK, Burgh Island and Southernhay House have been at the forefront of same sex unions.
"Sexual orientation is of no consequence to us; the celebration of two people in a long and happy union is our fabulous goal.

"We would always support celebrations for same sex couples and it is without question this must include marriage as well as civil unions. We welcome the change in law."

The law change, from the Same Sex Couples act, will finally come into force on March 29th and is expected to inspire thousands of same sex couples to tie the knot.

The Gay Wedding Guide, founded by former hospitality worker Kate Lovell in 2013, followed the launch of Les Deux Messieurs - an online resource which review hotels from a gay perspective.

Lovell  founded the site the LGBT community's answer to Mr & Mrs Smith after being  appalled at the treatment a number of her discerning gay friends were experiencing from some hoteliers based purely on their wish to share a room with their same sex partner.

Her latest venture, The Gay Wedding guide, seeks to extend this service to include all the information necessary to plan the perfect marriage as well as editorial content.
Hugh Wright, Editor at Large of the Gay Wedding Guide, said: "Equal marriage has been a hard-won right and now that it is to become law it's natural that same sex couples will want their wedding day to be the very best it can be. Not all wedding venues have quite caught up with the often very particular expectations of gay couples and so to help them choose venues with the open-mindedness to actively and openly help them celebrate their love, we created The Gay Wedding Guide.

"From finding a venue and writing your vows, through to choosing your perfect honeymoon, it's got all the essential information you'll need to plan your gay wedding day."

The latest statistics reveal that in 2012 a total of 7,037 civil partnerships were formed in the UK, which was an increase of 3.6% since 2011.

The introduction of the Marriage (Same Sex Couples) Act will see many couples that had entered civil partnerships become married, which according to the websites founders, means that a need for venues and honeymoon destinations to open their doors welcomingly to the gay community is imminent.

In some ways the new marriage legislation provides significant 'step up' from a civil partnership in terms of legal recognition such as stronger financial rights and freedom of travel or residence, in and to other countries, but for many couples the simple social weight of marriage will be enough reason to turn their partnership into a marriage.

Southernhay House has already taken a booking for its first full same sex marriage ceremony this Summer while The Gay Wedding Guide is currently live.