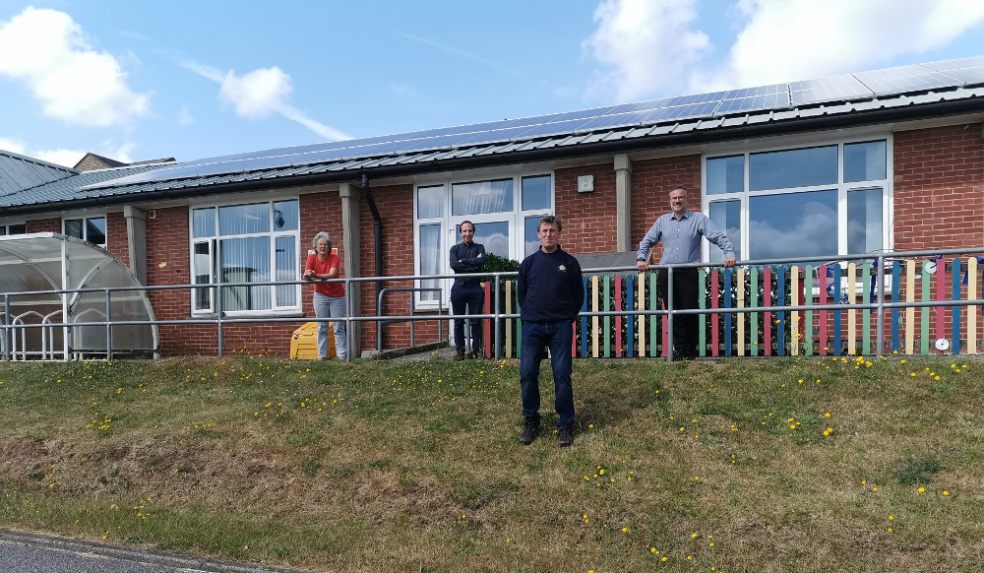 Exeter community centres overcome COVID-19 to complete solar installations
Two Exeter community centres have completed solar power generation projects this month, having faced a deadline coinciding with the COVID-19 lockdown and threatening their viability. Westbank Community Health and Care in Exminster, and The Beacon Community Centre on Beacon Lane are among the UK's last solar projects to get government feed-in-tariff subsidies.
Exeter Community Energy (ECOE), which owns the solar panels, and installer SOL Electrical had to register the sites with OFGEM, the government power regulator, before the end of March. That was needed to get the subsidies that help ECOE make money on top of the discount price it charges the sites to supply clean electricity. The income pays interest to ECOE's investors, who are mainly local, with surplus income supporting ECOE Community Fund grants each year.
But terrible weather conditions earlier this year and other delays had held up the start of installation until February, just as fears of COVID-19 were spreading. So, the different groups moved quickly, with SOL Electrical just able to complete registrations in time. Both Westbank and The Beacon were generating clean electricity shortly before the country went into lockdown in March – but COVID-19 delayed completion until this month. As lockdown has eased, the groups have been able to work together to install the remaining components.
"Community energy projects like this make a real difference to our local area," ECOE director Andy Extance says. "They are helping local economies and reconnecting people to the energy they use, so they become producers as well as consumers."
The projects are now part of the Exeter Community Energy (ECOE) portfolio, with ten sites generating power and returning wealth to the city and Devon more broadly. The solar panels at The Beacon have 29.9kW peak generation capacity, and could generate 22MWh of power per year, the equivalent of about five homes' annual electricity consumption. Westbank has 45.9kW peak capacity, and the potential to generate 43MWh of power per year, or about ten homes' worth of power. With its other sites, this brings ECOE's peak output capacity to 484kW.
Together the new sites should save 35 tonnes of CO2 emissions per year, roughly the carbon footprint of seven UK people. This important but small impact underlines society's collective responsibility, including on energy efficiency and less use of fossil fuel-powered transport.